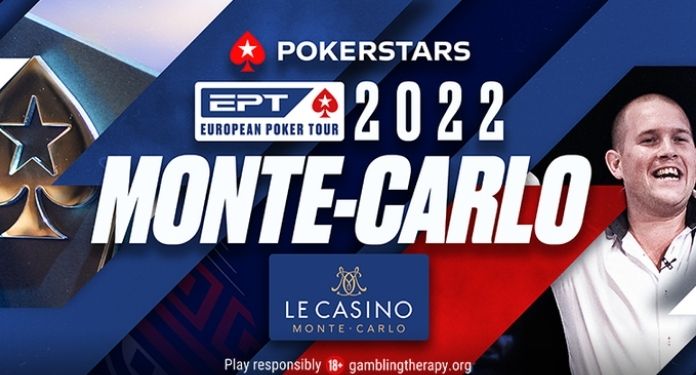 PokerStars has announced that the European Poker Tour at Monte-Carlo Casino (EPT) will take place between April 28 and May 7 this year.
The tournament, which was not held in 2020 or 2021 due to the Covid-19 pandemic, regularly sees winners claim prize money in excess of €1 million ($1.13 million). In both 2008 and 2009, the winner took home more than 2 million euros.
Casino Monte-Carlo, officially labeled the Casino de Monte-Carlo, has hosted the EPT grand final on 11 occasions. To qualify, participants must first pass through the EPT Prague event, which runs from May 5th to May 16th.
Tournament participants can participate in a range of events, with buy-ins ranging from 5,300 to 100,000 euros.
Severin Rasset, Managing Director and Commercial, PokerStars, commented: "The EPT Monte Carlo is a favorite of many, and we are delighted to now be able to share details for the event alongside the exciting announcement that regional tours are back."
"We understand that these are uncertain times for everyone. The health and safety of our players and staff is paramount to our plans, and we will continue to communicate openly with players as each event approaches."
"Live events have always been a big part of PokerStars, and we can't wait to come back and look forward to seeing many of our players at the events soon," Rasset concluded.
In news that will boost the live poker industry in Europe, the tournament's owner and main sponsor, PokerStars, also announced the return of regional poker tours across the continent.
After a five-year hiatus, regional poker tournaments will return to the UK, Spain, the Czech Republic, Monaco and France. The season will incorporate seven events, which will run from March to November 2022.