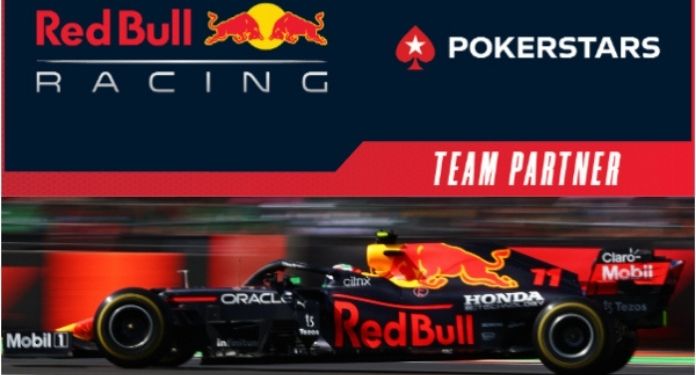 Flutter Entertainment's online poker brand, PokerStars, has strengthened its sports-focused brand expansion work by partnering with Red Bull Racing.
The deal was signed ahead of the 2022 Formula 1 season and will see the PokerStars logo feature prominently on the team's race car and team uniform.
In addition, the two organizations have joint plans to grow their respective audiences by offering rewards to Formula 1 fans and poker players through unique experiences, promotions and special content.

Flutter International CEO Dan Taylor said, "Red Bull Racing is the ideal partner for PokerStars because it's not just about what you offer fans and players, but the spirit and vision that goes into your approach."
Taylor continued: "Part of our vision for PokerStars is to create the most epic casino in the world, built on player experiences, providing our community with moments they will never forget. Red Bull Racing's phenomenal success is built on its bold, innovative and passionate spirit, which has led to incredible success both on the track and in becoming one of the most popular sports brands in the world."
Various marketing activities will take place involving PokerStars Casino, PokerStars and PokerStars Sports products as part of the partnership, as well as promoting responsible gaming awareness messages.
The deal represents an expansion of PokerStars' Formula-focused activities, with the company operating as the official betting partner of the racing category under an agreement with the tournament's sponsorship and data rights agency, Interregional Sports Group (ISG), signed in July last year.
https://twitter.com/PokerStarsBlog/status/1484526272978067465
Red Bull Racing CEO Welcomes PokerStars
Red Bull Racing Team Director and CEO Christian Horner said: "Following last year's Formula 1 season, I am delighted to start 2022 by announcing PokerStars as a new partner."
"In our sport we see constant evolution, not only applied to cars, but also to new technologies that are focused on reaching the global fan base of the sport to provide new and interactive experiences for them to enjoy." ".
Horner concluded: "We are delighted to welcome PokerStars to the team as Formula 1 enjoys a period of growth in new and existing territories and we look forward to kicking off the 2022 season together."