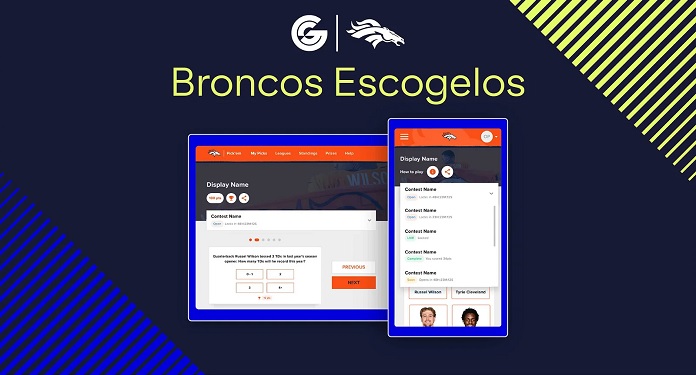 The company Genius Sports Limited has expanded its partnership with the Denver Broncos, an American football team based in Colorado (United States), aiming to build connections with its fans in Mexico.
In a statement, the company announced that, in conjunction with the Broncos and the new "National Football League (NFL) season, they are releasing the Broncos Pick Them prediction tool, which challenges fans with rounds of questions before each game." .
"Broncos fans will have the opportunity to win prizes by predicting everything from who will hit the first touchdown to the final result, putting their knowledge to the test and making them feel more immersed in the build-up to each game."
Genius Sports noted that "this new association will be instrumental in enabling the Broncos to activate their international market area rights in Mexico, creating a regular engagement with the NFL's more than 22 million fans."
"Mexico City is the largest Broncos fan hub in the world outside of Denver, and the new game will be available in Spanish to increase fan loyalty in the international market."
"The Broncos are excited to engage with our fans in a new and exciting way. This will allow our current Mexico-based fans to interact more closely with our brand and the game of football, as well as attract a new audience," said the statement. Broncos multicultural marketing director Marisol Villagomez.
Genius Sports General Manager of Media and Engagement Josh Linforth said, "Our new free-to-play partnership will provide tremendous value and engagement for the Broncos and their fans."
"Fans will be able to test their knowledge of all aspects of Broncos games, while the team will receive a new solution tailored to grow its international audience, generate new records and deliver new value to its sponsors," he added.
Genius Sports is the exclusive distributor of real-time statistics for the NFL
In addition, Genius Sports highlighted its position as "The NFL's exclusive distributor of official, real-time statistics and official sports betting data. The company is a leading provider of free-to-play games across the sports world." .