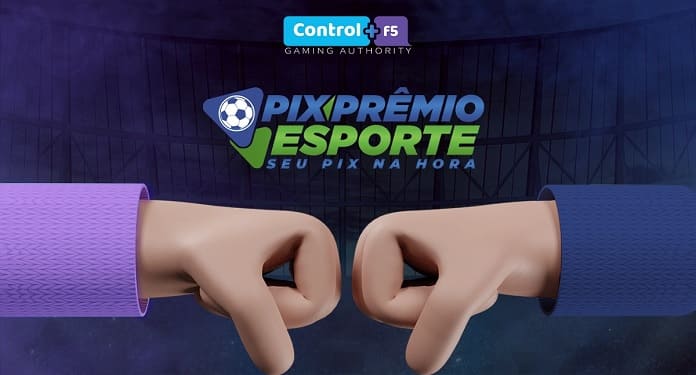 Control+F5 Gaming has just announced another partner. It is the 'Pix Prêmio Esportes', a betting site that has great plans to operate in Brazil.
"Pix Prêmio Esporte.io is an online platform that came to facilitate and improve the interaction of its users, who have been with us for more than 6 years in the sports games market, since the time of our first platform of origin to PrêmioEsporteMega.net ", said the CEO of the group.
He continued: "The company was born in Minas Gerais and gradually reached other states with borders, such as São Paulo and Goiás. With our new platform, we intend to reach many more states, in addition to continuing to develop products and services".
"The new Pix Prêmio Esportes platform, in addition to being practical and easy to use, also has new options such as closing live or scheduled bets, and merging live tickets with those scheduled for sports championships".
"On our website, we have implemented a new catalog of online casino games, including established games such as Spaceman and many others, for the best experience for our audience," he added.
In addition, Pix Prêmio Esportes invests to facilitate withdrawal and deposit operations. "To give more convenience and facilitate the receipt of winnings from gamblers, we now offer the option of instant payments, which makes the processes much faster, easier and safer," he noted.
Control+F5 leverages growth in gaming operations
Pix Prêmio Esportes intends to expand its operations in the country. For this, the partnership with Control+F5 Gaming plays an important role. "We chose to work with Control+F5 due to the company's vision and knowledge in the online betting segment, as this is a new world that we have operated in relation to for years in the past", acknowledged the CEO.
"When we were introduced to Control, we were looking for a consistent method of working. The company's staff brought us an even better vision, and great expectations of achieving what we seek. Therefore, we believe that this partnership will be a great success for us", he concluded.
Control+F5 Gaming is a pioneer in the national industry by offering a service hub for gambling operators who want to operate in the gaming scene, safely and successfully.
Control+F5 Gaming's services involve Training of Professionals specialized in games, 360º Marketing, Customer Service, KYC Compliance, Software Development, Market Consulting, Human Resources, Legal Advice, Administration and Accounting.