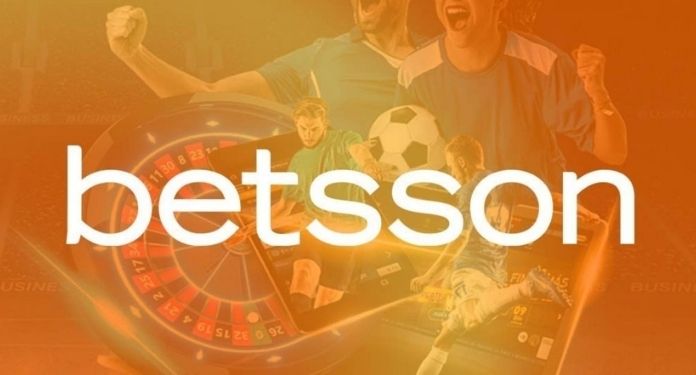 Betsson AB reported solid performance across a number of verticals and markets in Q1 2022, although it acknowledged a slight decline in casino revenues due to regulatory hurdles impacting Western European revenues.
It also highlighted the Latin America region as a region with a positive outlook for the future.
The Stockholm-listed online gaming group saw an 8% increase in total revenue in the first three months of the year to €170.2 million, along with a 5% increase in gross profit to €107.1 million.
However, the group's Ebitda reached 33.4 million euros, 7% below the same period in 2021, with 35.8 million euros, as Betsson saw a slight increase in expenses of 75.1 million euros for 83.5 million euros.
This is primarily due to a number of factors, including higher betting rights costs, payment processing fees and a larger share of revenues from regulated markets.
In terms of the company's verticals, the sports betting operations recorded strong turnover resulting in a record revenue of 56.4 million euros, representing a 45% increase in the first quarter of 2021 and 33% of the group's total revenue. .
Online betting was the dominant vertical for Betsson, taking 80% of all sports betting revenue, while the high margin as a whole was also attributed to strong returns from traditional leagues, the Champions League and Europa League and qualifying matches.
"Thanks to our employees' goal-focused work, we were able to capitalize on identified growth opportunities, which resulted in higher revenues and healthy profitability," said Pontus Lindwall, CEO of Betsson AB.
The casino unit recorded a 4.6% drop in revenue to €111 million and, as with sports betting, the online sector absorbed 78% of revenue. The difficulties, like many other companies operating in Europe, came from Germany and the Netherlands because of their new regulatory regimes.
Betsson's big moment in Latin America
In the case of Latin America, Betsson noted that it is "developing very satisfactorily", and that its presence in the market has been reinforced through the launch of its offer both in the city and in the province of Buenos Aires.
High levels of sports betting activity in the region were boosted by high profile events such as the World Cup qualifiers, where Betsson has sponsorship deals, and led to the company seeing revenue increase 174% to €36.8 million. of euros.
"To support growth in the region, Betsson has built a regional hub with core functions to serve local markets according to their respective conditions," Betsson said of Latin America.
He added: "The assessment is that these markets are still in their early stages in many respects and that growth opportunities in the coming years remain positive."
Additionally, Lindwall revealed that Betsson expects to launch in Mexico along with its local partner Big Bola Casino later this year.
In the future, the group intends to consolidate its position in multiple markets, particularly in the Americas, as Betsson's leadership continues to monitor political developments in Eastern Europe.
"Looking ahead, we are seeing more projects on the horizon," said Lindwall. "Our ambition is to further strengthen our presence in North America by operating under a new license in the Ontario region of Canada starting this summer," he said.
"Overall, the year is off to a good start and there are many important activities that we hope to carry out during the remainder of 2022," he concluded.