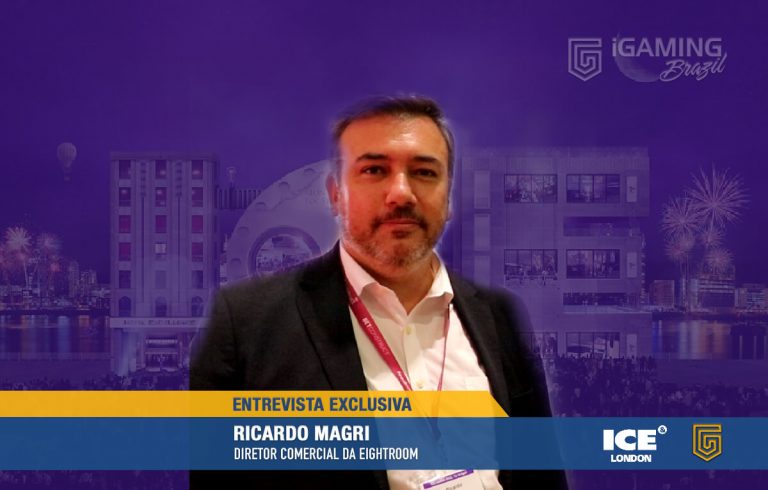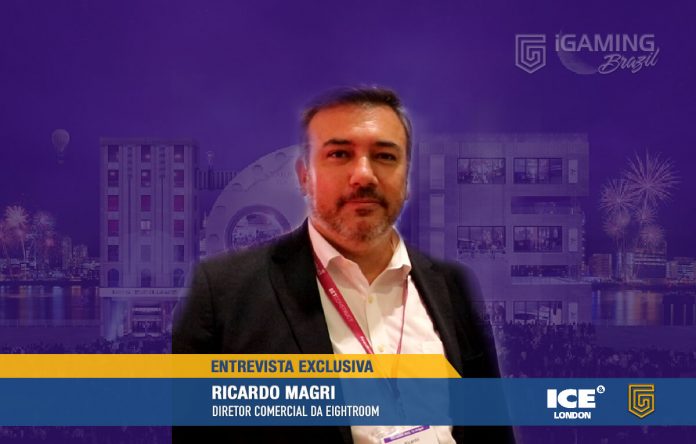 ICE London 2022 served as a meeting point for the global sports betting and iGaming industry. However, Ricardo Magri (Eightroom's commercial director) highlighted that he liked even more to meet the Brazilian community doing business abroad, calling ICE the 'event of events'.
In his seventh participation at ICE, Magri revealed that Eightroom made its biggest investment in a stand in the 2022 edition. The businessman considered that the convention 'shrinked' visually, but focused on who was really motivated to close deals and foster the industry this year. "The decision to come as we came was the right one."
In addition, the commercial director revealed that the company is focused on applying all products and tools in a calendar geared towards the World Cup. "This is a very special year to grow any type of gaming operation in Brazil, from sports betting, casinos, slots".
For Magri, there will be a promotion in game marketing in a special period, without interruptions and with a high conversion event at the end of the year, the World Cup.
The Eightroom executive also gave advice to players who want to prosper in the Brazilian market, such as how to locate the product well, pay attention to payment methods, present a healthy, stable operation with the correct license. He classified the sports betting segment as a very competitive market today.
Ricardo Magri also mentioned that regulation can unlock many 'media doors' in the national affiliation and operation scenario. According to the director, the industry can impact the public through different means and not only through dedicated betting media. "Differentiating your content in some way greatly improves the network you have built to capture", he concluded.
Check out the exclusive interview with Ricardo Magri, commercial director of Eightroom: