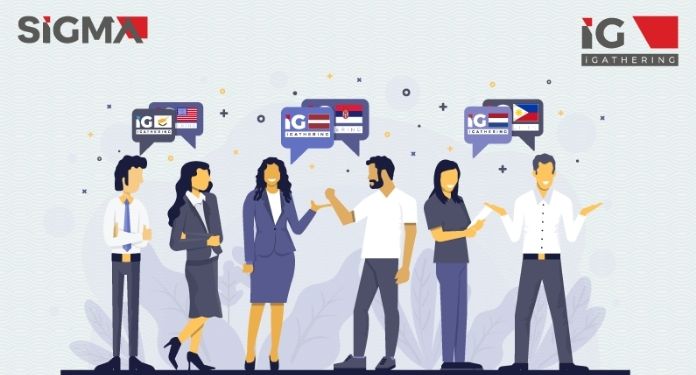 In the run-up to the next SiGMA Europe fair during Malta Week, SiGMA is running its famous iGathering series of events on three continents.
Gatherings were held this summer in various European locations, including Kiev, Marbella and, more recently, London – and for many guests they marked the first iGaming networking events since the health crisis sparked a series of strikes across the world.
Um calendário completo com grandes encontros
A dinner in Florida in early June kicked off the first iGaming gathering ever to be held in the US, paving the way for an event this fall, October 3, that opens in Las Vegas with an elegant dinner set up at the Wynn Resort.
Next on the SiGMA calendar of events, however, there is a dinner in the Latvian capital – Riga – lined up for August 26 at the Royal Casino, it will also receive guests from neighboring regions such as Estonia and Lithuania.
Then there will be a second European location, located in the heart of the Balkans – Belgrade. Planned for September 14th, the exclusive dinner will be held at the Azzaro Green Club.
SiGMA's Europe tour continues with a next stop in Limassol just two days later, then to Amsterdam on September 29th, before concluding with a final stop in Sofia on October 27th. Then it's the Philippines' turn for dinner at the popular Manila Padel Club on October 22nd.
As reuniões SiGMA iGathering
Free of charge, these lavish events offer a multitude of networking opportunities. With hot spots like Manila, Amsterdam and Las Vegas already highlighting the iGaming calendar of the year, the company offers the opportunity to meet the right people in the right place.
These events present the ideal opportunity to establish contacts and make connections in a friendly environment where participants can relax and forge synergies; dinners are sponsored and completely free, but require an invitation according to the prestige level of the attendee.