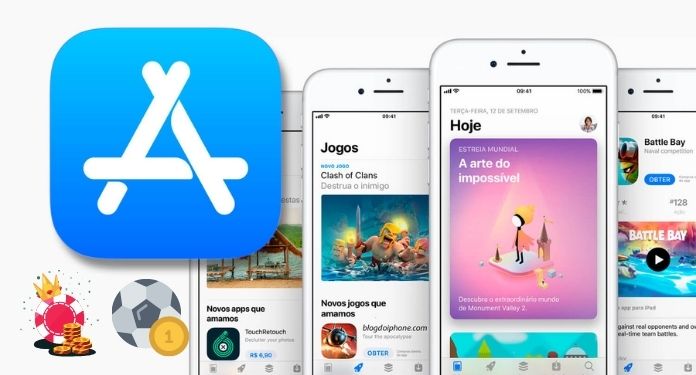 The announcement was made on the page dedicated to Apple developers, aiming to provide a more accurate and direct age rating in the apps advertised for the App Store.
Last week, the company announced a new option to set age ratings on the App Store Connect, so that so-called "Gambling and Contests" can be classified more accurately, which is similar to "gambling and challenges" here.
The update will allow developers to directly access the age rating settings in the "App Info" section of the App Store Connect.
This category of apps is now divided into two different sections so that developers can correctly point out these types of content.
If an application's configuration already includes "Gambling and Contests", the update will automatically identify that the application contains instances of "Gambling". The other "Contests" applications, on the other hand, will be marked as "Frequent / Strong".
About Apple
Apple was founded on April 1, 1976, by Steve Wozniak, Steve Jobs and Ronald Wayne under the name "Apple Computers INC". The company represented by the Apple symbol launched innovative products and services, such as the Apple I, Macintosh, iMac and MacBook computers, the Mac OS X operating system, iTunes and one of the first portable audio players, the iPod.
Headquartered in Cupertino, Calif., The company operates more than 420 of its own retail stores around the world, including countries such as the United States, United Kingdom, Canada, Australia, Japan, Germany, France, Spain, China, Italy, Switzerland, Sweden , Holland, Hong Kong and Brazil.
The so-called Apple Store sells most of the company's products, as well as many third-party products, and offers on-site support and repairs for your hardware and software.
Steve Jobs was the name that represented Apple for many years, with a gap between 1985 and 1997, when he left the company. He was responsible for taking the stage several times and announcing innovations such as the iPhone and the iPad.