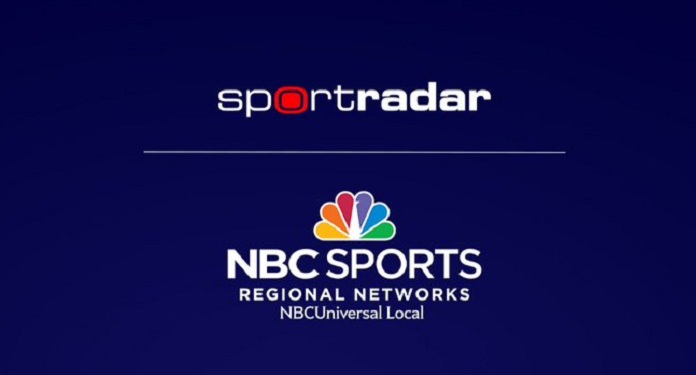 Entertainment and sports betting provider Sportradar has signed a new content and data agreement with NBC Sports Regional Networks. Sportradar will offer the partner a series of technological solutions to improve live sports coverage.
The two organizations recently conducted an alternative betting broadcast for a game played by the Chicago Bulls on April 22. In this way, NBC will take advantage of the provider's experience to merge live sports and data to leverage fan engagement.
With access to Sportradar's live data interface, the company wants to offer more agile data updates and enriched graphics to complement the excitement of a live event. In addition, NBC will be able to explore the NBA's specialized data, which makes it possible to find more captivating histories during the games.
Sportradar will help improve live coverage of NBC Sports
Using these solutions and data, NBC Sports Regional Networks will be able to produce a much more personalized narrative according to the market and the preferences of the fans.
Brian Josephs, vice president of digital sports at Sportradar, said: "Sportradar is excited to expand its relationship with NBC Sports Regional Networks as it continues to develop its offerings to further engage next generation sports fans."
Josephs added: "NBC Sports Regional Networks is iconic and has shaped the way fans watch their favorite teams. Our technology platform allows you to use a number of our solutions and will give you the flexibility to create personalized experiences that meet the ever-changing demands of your audience ".
Jon Slobotkin, vice president of content and live programming at NBC Sports Regional Networks, stated: "NBC Sports Regional Networks is committed to providing impactful, fun and informative live experiences, and to continue to experiment and improve our coverage through technology and inovation".
He concluded: "Advanced data is a significant component of these efforts, and Sportradar offers the services and resources we need to better serve fans and meet their preferences."