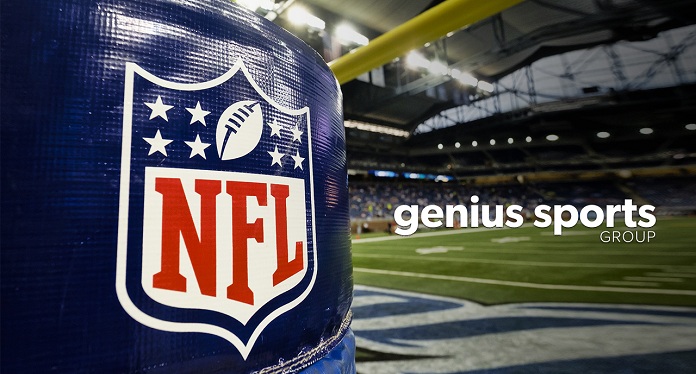 The National Football League (NFL) has announced a new data rights partner. The league signed a multi-year agreement with London-based data and technology company Genius Sports (ING). As such, Genius becomes the official data provider for NFL games.
The group will distribute statistics in real time, and will provide sports betting data to national and international bookmakers and media companies. According to a CNBC source, the contract will be valid for four years. Also according to CNBC, the NFL was in negotiations for the rights and was seeking $ 100 million a year.
"We are excited to welcome Genius Sports to the NFL family," said Kevin LaForce, NFL vice president of media strategy and business development. "We look forward to working with Genius as we continue to innovate and improve NFL content on the media and betting platforms."
As part of its deal with the NFL, Genius can take advantage of live game feeds for betting on international markets. And the group "will represent the legalized sports betting advertising portfolio on all digital platforms owned and operated by the NFL in the United States and in international markets."
https://twitter.com/GeniusSports/status/1377717349772627972
Genius Sports will assist in monitoring the NFL betting market
In addition, the company will provide its integrity services to monitor bets on football league matches, as maintaining integrity around the product is vitally important.
Mark Locke, the CEO of Genius Sports, commented on the deal with one of the top sports competitions in the United States in a statement. "Genius is proud and pleased with the exclusive partnership with the NFL to establish a new era of digital fan engagement for professional sports leagues everywhere."
Locke added: "Our technology is a world leader in the convergence of official data, betting, streaming and digital media. And, we are excited to bring our exclusive resources to this great sporting competition ".
The NFL had an agreement with Sportradar to provide its data and has had a stake in that company since 2015. Sportradar, in turn, extended its data agreement with the National Basketball Association (NBA) in October last year.