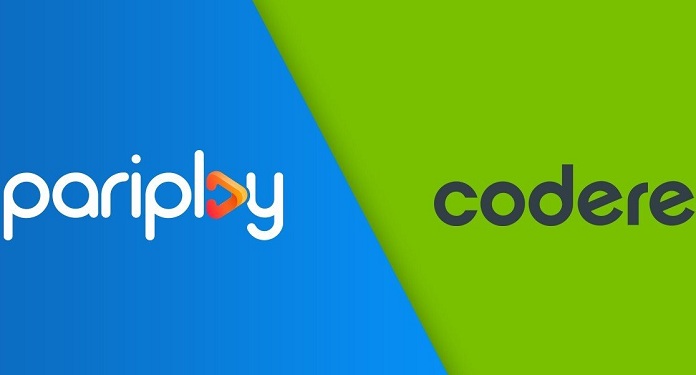 Pariplay announced a partnership with Codere Online, a leading iGaming operator in the Spanish-speaking market. The agreement will allow Pariplay's casino content to be provided to the partner company's gaming sites in Mexico, Colombia and Spain.
Codere is recognized worldwide for its terrestrial presence in the European (Spain and Italy) and Latin American (Argentina, Mexico, Colombia, Panama and Uruguay) markets. The brand is also respected for the quality of its online operations and iGaming offers.
This new collaboration follows the expansion of Pariplay in Mexico, allowing its Fusion content to be made available to more players in the region. Therefore, Codere will be one of the first operators to offer this casino offering to its customers.
Pariplay will expand presence in several markets with the partnership
In addition to the expansion of Pariplay in Latin America, the reach of its games catalog will also extend to the Spanish market thanks to a new partner. IGaming revenues in the country grew 12.5% ​​in the first quarter of 2020, according to game regulator DGOJ.
"The recent increase in Pariplay's partnerships in these Spanish-speaking regions reinforces the company's commitment to strategic growth across the regulated gaming space," stated in an official statement.
Still according to the note, "the partnership with the internationally known Codere Online will continue to propagate Pariplay's exciting game content portfolio, including titles like Dragons of the North and Jackpot Fortunes. The deal will also benefit Codere's offering, providing access to Fusion's unified approach. "
Moshe Edree, COO of Codere Online said: "We are excited about this agreement with Pariplay, as its industry-leading game portfolio is exactly what we need to deliver a more targeted content offering."
Edree added: "The launch of the partnership using its Fusion aggregation platform in Spain will help us to increase our focus on the customer experience, further expanding our position as a market leader."
Christine Lewis, the newly appointed commercial director and manager of Pariplay in Malta, commented that "we are satisfied with the partnership with an innovative operator such as Codere Online, which has a multi-market presence, making it an excellent addition to the our business".