Barcodes on betting tickets issued by lottery agencies across Brazil are being exchanged for QR Codes in recent days. The modification includes all types of games organized by Caixa Econômica Federal and allows players to play their games again, without the need to fill in the numbers selected on the flyers.
All the player needs to do is present the QR Code of the receipt to the lottery clerk. The new bet is generated immediately. The intention, according to the financial institution, is to ensure greater practicality in serving the public, also reducing the use of paper tickets.
Also according to Caixa Econômica, the new QR Code allows the player to check in the Loterias Caixa app if the ticket was awarded in the last draw. To see the result, just access the item 'Check tickets' in the menu.
If the bet wins, the player can request the amount in any lottery unit, if the amount obtained does not exceed R$ 1,903.98. When exceeding this value, the bettor needs to look for a branch of Caixa Econômica Federal.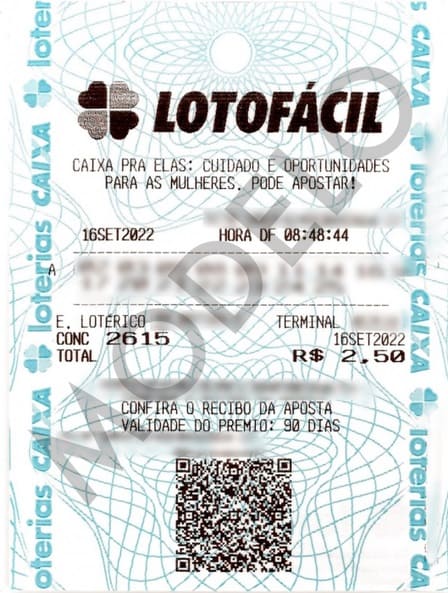 Caixa Lotteries are 60 years old
On September 15th, Caixa Loterias — responsible for carrying out lottery bets and other modalities — completed 60 years with great prospects for the coming decades, setting positive goals and projections, especially on issues related to inclusion policies.
In the last month of July alone, the amount of R$ 730,555.00 was transferred to various social projects. Below are some destined values ​​and the respective segments:
R$ 145,628.00 for public security;
R$ 132,599.00 reverted to sports initiatives;
R$ 27,696.00 for projects focused on education, among others.
With the growing trend of Lotteries in Brazil, the social role of these initiatives will gain traction. These transfers to social projects are guaranteed by Brazilian legislation.