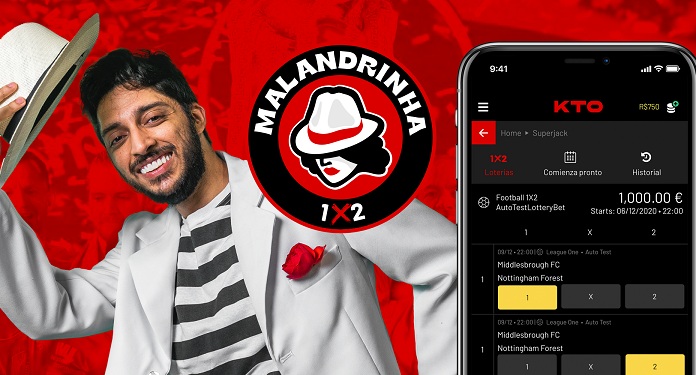 In December 2020, the KTO launched its own lottery. Called Malandrinha, it is available twice a week in different formats.
In the jackpot version, the bettor can win R $ 100 thousand at the cost of just one real. And that's exactly what happened to this 30-year-old gaucho, who took the big hit by hitting the winners of the 13 games presented in the edition.
Since the launch, other players had already won the R$ 2,500 of the mini version. It is usually available in the middle of the week, costs R$ 5, and challenges the client to predict the outcome of 7 duels between soccer teams around the world. However, this was the first time that a player had won the top prize. In less than ten days at the house, he "dribbled" Malandrinha with great category.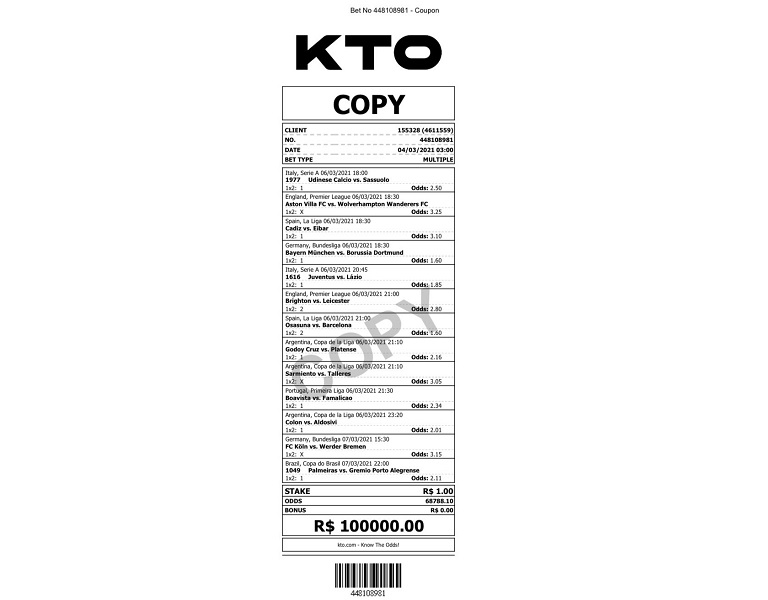 The product was created with the intention of being a gateway for those who are not yet used to online betting. In addition, the KTO lottery is also an option for those who like to place multiple bets.
Betting on Malandrinha is very easy. Once registered on the website, the customer only needs to click on the icon at the top of the screen and choose the results. Then, just finish the guess, save the voucher and wait for all matches to end to see if you have won the prize.
Malandrinha is part of a series of novelties launched last year, including the restructuring of the website and new partnerships. Among the new partnerships is the unprecedented agreement with the now called KTO / Caxias do Sul Basquete, as well as support for Futebol Clube Cascavel and Santa Cruz Futebol Clube. The bookmaker is still an official partner of Espanyol for the Asian and Peruvian market Latam Defenders (e-sports).