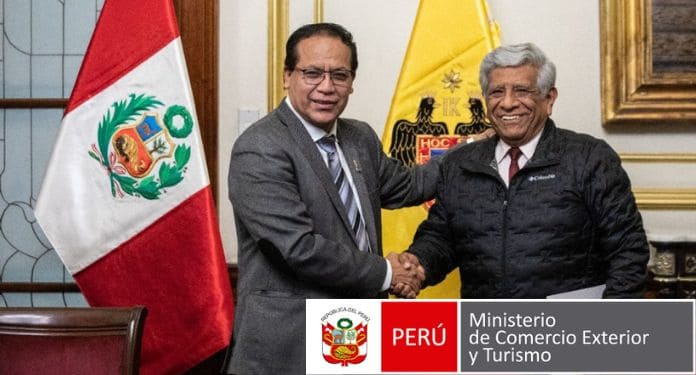 The Ministry of Foreign Trade and Tourism of Peru (Mincetur) has published the bill that regulates the exploitation of online games and sports betting. The folder expects to receive comments and suggestions from the private sector on this document within 21 calendar days, until December 2nd.
The General Directorate of Casino Games and Slot Machines, attached to Mincetur, thus opened the Regulatory Public Consultation of the Bill 31557, which regulates betting and distance sports games.
It should be noted that the said norm was approved by the Peruvian Congress in mid-July and enacted by the Executive in August of this year. The text, which had the favorable vote of 91 parliamentarians and none against, established a direct tax applied on Net Income (Net Win) of 12%.
The draft regulation includes 53 articles ranging from general provisions, activity authorizations, technological platforms, certification laboratories, registration of suppliers, obligations and prohibitions of operators and sanctions, among other aspects.
In this context, the head of Mincetur, Minister Roberto Sánchez, stated that this regulation constitutes an initiative "designed to start collecting taxes in this activity". "Now, for 21 days, the pre-regulation is available to all stakeholders and operators in the sector, so that they can give feedback, dialogue, and we can have their suggestions", he said.
Mincetur added: "As is known, the activity of distance gaming and sports betting in our country generated millions of dollars annually without paying the Special Tax on Games (12%), just like casinos and slots. Therefore, at the initiative of the government of President Pedro Castillo, Mincetur worked on a bill that allows its regulation and formalization."
"The law will allow the State to collect 160 million soles per year (USD 41.8 million), which will be invested as follows: 20% will go to the Public Treasury; 40% to tourism development; another 20% will go to promoting mental health; and the remaining 20% ​​to the Treasury", highlighted the Peruvian government.
Questions
It should be noted that, after its approval by Congress, the Peruvian Sports Betting Association (APADELA) expressed its concern and criticized the fact that the regulation did not oblige all operators in the sector to pay the same tax. "Congress exempts from paying this tax about 100 foreign companies that do not have branches in Peru, but that operate in the country through their digital platforms", they questioned.
For his part, the lawyer and president of the Peruvian Association of Entertainment and Gambling (APEJA), Constant Traverso, also criticized the approved law because "it contains errors that must be corrected". "However, the decision is political and, unfortunately, we cannot guarantee absolutely anything," he explained.