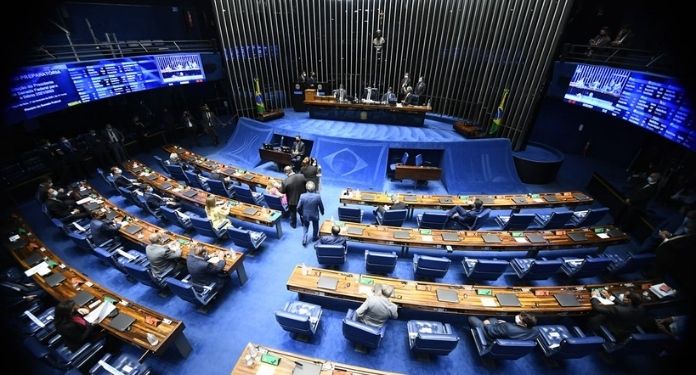 This week PL 442/1991, which legalizes the operation of gambling in Brazil, will reach the Senate. The text of the project includes the release of casinos, bingos, animal games and online games, among other modalities.
Several senators – such as the deputy leader of the government, Senator Carlos Viana (MDB-MG) – have already taken a stand against the initiative, citing that the permission for betting through private entities could lead to social losses.
Senator Carlos Viana said the following through social networks: "International experience shows that large casinos are used for money laundering, drug trafficking and prostitution. betting is part of the International Code of Diseases".
Viana also recognizes that the legalization of gambling has the potential to bring a large amount of revenue to the country, through the taxation of activities and establishments, but cites that this revenue would not be enough to offset the new spending on public health and the fight against organized crime. .
Deputy Ricardo Barros (PP-PR), anticipated that the President of the Republic, Jair Bolsonaro, intends to veto the project if the Senate also approves it.
Senator Luiz do Carmo (MDB-GO) expressed the same opinion: "[The project] is an incentive to the moral degradation of Brazilians. with the misfortunes provided by gambling addiction".
"I strongly believe that legalizing gambling will increase indebtedness and shake families," added Barros.
Defending the legalization of gambling
If on the one hand we have all this opposition, on the other we have Senator Angelo Coronel (PSD-BA), who presented a defense of the legalization of gambling.
The senator legalization will bring the following benefits: revenue gains, job creation and opportunities to promote regional development and tourism. For Coronel, criticism of legalization is based on "moralism".
"The bluff I don't accept is that of those who want to ignore the fact that games are already present in the daily life of Brazilians. Federal lottery, turf, online sports betting, and so many other forms of games, including illegal or clandestine, that society knows, knows where they happen and accepts.
"Outdated arguments put us on the side of only two G20 countries that still ban games for religious reasons and are far removed from most countries, including our brothers in Mercosur, who have already understood that games are an important economic activity and cannot be prohibited for reasons of customs alone", argued the senator in an article published in the press.
Angelo Coronel is the rapporteur of a Senate proposal for the release of gambling (PL 2.648/2019). The text authorizes the operation of casinos within resorts.