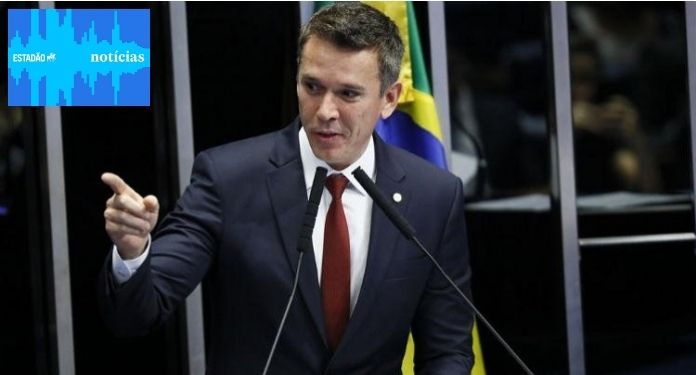 Until 1946, gambing took place normally in the country. However, the then president Eurico Gaspar Dutra ended the activity in the entire country. Brazil had 71 casinos that generated 60,000 direct and indirect jobs at the time.
Today, political leaders support the release of the gambling, claiming that the activity would open thousands of jobs and increase federal tax collection. In recent weeks, a working group was created to evaluate a bill to define the 'Game Regulatory Framework' aimed at recovering tourism and the national economy.
The rapporteur of the working group, federal deputy, Felipe Carreras (PSB-PE) participated in the episode of the podcast 'Estadão Notícias', published this Monday, 18.
In the Estadão podcast, the deputy defended the practice and revealed that the working group created by the president of the Chamber, Arthur Lira, is focused on releasing casinos integrated into resorts. "Our main focus will be the possibility of legalizing robust investments in the case of casinos integrated with resorts, which are major entertainment centers. We believe that for the resumption of international tourism, Brazil is missing an opportunity", he mentioned.
"When it comes to the world market, countries like Italy, Portugal, Germany in Europe; United States and Canada in North America; and in South America, Paraguay, Uruguay, Colombia and Argentina, all these countries have casinos. And we understand that Brazil is missing a great opportunity. And I repeat, when the casino comes, it comes with a convention center, large resorts, event centers and this entire entertainment complex attracts millions of tourists. These are investments of billions of dollars that will increase our income, generate jobs and opportunities", added Carreras.
Congressman Felipe Carreras does not rule out the release of other game modalities
Despite the priority turned to casinos, the federal deputy did not rule out other gambling possibilities already integrated into the 'Brazilian culture'. "We don't have a completed report, we are carrying out public consultations, meetings and our focus has been this. But I don't rule out other possibilities, if there is an understanding of gambling that already exist in everyday life and that are part of Brazilian culture. For example, online gambling was authorized in December 2018 and is not regulated", he told 'Estadão Notícias'.
He continued: "These sites are in the mainstream media and sponsoring football clubs, Brazil does not collect anything, all those billions of dollars that come from these bets, Brazil does not collect anything. It all goes to websites that are hosted outside the country. It is important to debate. It is also important to say that gambling is not prohibited in the country. What exists is an exclusivity of the Brazilian government to explore gambling games by Caixa Econômica Federal. What we want is to go deeper, to shed light on the subject so that we have the possibility for the government to inspect, collect and generate opportunities for the population".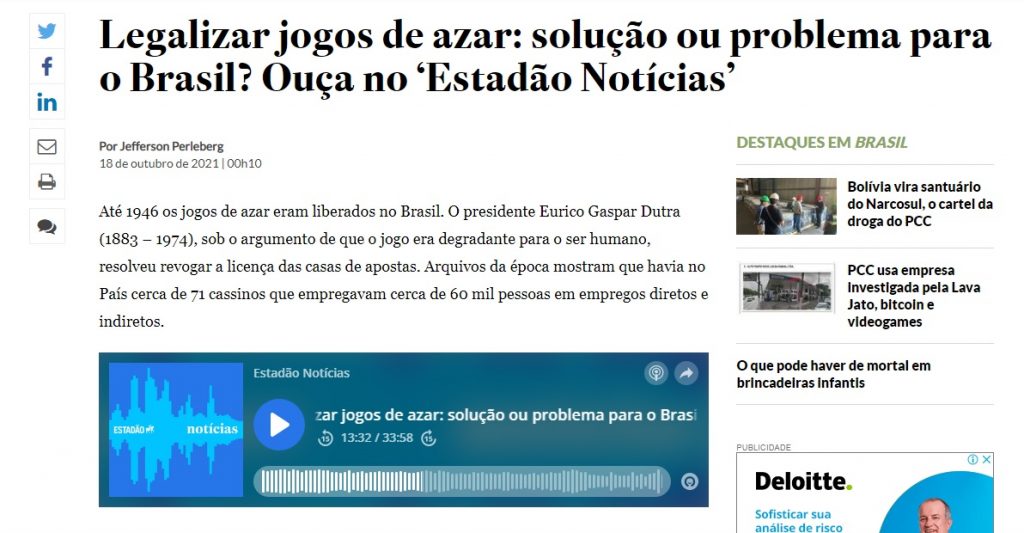 However, the Evangelical segment opposes the possibility of resuming the gambling in Brazil, stating that the activity triggers addiction and affects families. The deputy stated that this resistance can be overcome with "solid arguments, showing the church that these gambling games already exist in Brazil, including online casinos in the country. What Brazil will collect from taxes may finance education, health and reduce social inequality in the country. We want to get out of hypocrisy, get out of illusory Brazil and arrive in the real Brazil, which is happening to deputize, supervise and collect".
Liberation can facilitate game surveillance and help people in vulnerable situations
The working group's rapporteur argued that the legalization of gambling is essential to contribute to both the inspection and the punishment of people involved in irregular activities. "I think when you have a clear rule, transparency and strict laws, the state can punish. I just talked about online gambling that are being advertised in various media outlets in Brazil, but they are not regulated, they are not generating taxes. When it comes to various modalities, everyone is watching and we are not seeing any type of punishment", he declared.
In addition, deputy Felipe Carreras cited that the group is evaluating ways to protect people in vulnerable condition to the game. And, legalization could also combat problems related to practice by offering technological solutions and tools that inhibit these people's access to the gambling environment.
"We are observing and talking to those who undertake in this sector. There is registration for people who have this addiction and are prohibited from attending these places, if approved, through technology, there are locks that can prevent these people from gambling. Let it be clear that these people have the offer today without being regulated, they are not leaving to play. We want to shed light on this debate, after all, the game has not stopped in Brazil and is happening right now in some corner of the internet", he concluded.