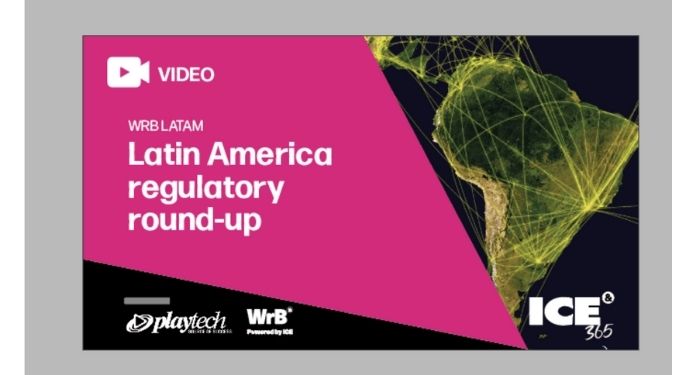 Gustavo Guimarães, secretary of the State Secretariat for Political Articulation (SECAP) of the Ministry of Economy, provided details on the progress of the process for regulating lotteries and sports betting in Brazil. The secretary participated in a webinar focused on the Latin American market and available on the ICE London channel on Youtube.
The shift from taxation of revenue to the GGR (Gross Gaming Revenue), that is, the gross proceeds minus the rewards paid to the players – instead of the mere percentage breakdown of the gross proceeds (turnover), was very well received as Marketplace.
However, there are still many points to be settled for the licensing and regulatory framework to be ready by the 2022 deadline. In addition to taxation, two other challenges continue to be faced by SECAP.
Infra-legal regulation to avoid legal conflicts and efforts to privatize the sector to promote competition. Taking international best practices into account, SECAP's main objective is to protect the player while creating a competitive environment for the industry.
According to Guimarães, the pressure is great, as Brazilian society and economy depend on SECAP's efforts to establish a healthy gaming market in the country. In the first period of 2019, the traditional lotteries operated by Caixa Econômica Federal – through 13 thousand service points in more than 5 thousand cities – showed growth.
This year, the federal lotteries have already generated more than R$ 2.70 billion for social programs in the first four months of the year, which represents an increase of 13% compared to the same period last year. These results show the potential of the Brazilian market.
Check out the participation of the SECAP secretary in full
Change in taxation of fixed-rate betting in the Brazil market
In fact, the Brazilian fixed-rate betting market entered a new stage after the presidential sanction of Law 14.183/2021, on July 15th. This change is in line with what Secap was debating with the market and international regulators.
"Law 14.183/2021 will allow the regulation of the market and the fight against the illegal market, which does not pay taxes, in addition to the increase in revenue and the country's alignment with best practices worldwide. Major international players have already sought out Secap interested in establishing themselves in the country", declared the head of SECAP, Gustavo Guimarães at the time.