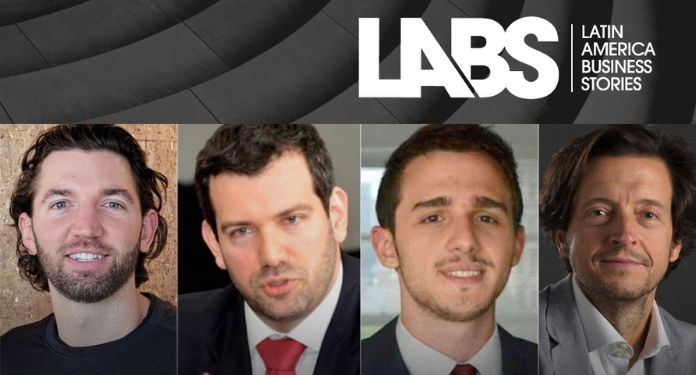 It appears that the regulatory process for sports betting should be completed in 2021 in Brazil. The undersecretary of the Secretariat for Evaluation, Planning, Energy and Lottery of the Ministry of Economy, Waldir Marques, has already publicly stated that this will occur until July.
After all, betting companies around the world have been waiting for this definition for some years, since Brazil has the potential to become the largest market in Latin America. In addition, the public has a great demand for this sector, especially with regard to the main sporting passion: football.
Known as the "homeland of soccer shoes", Brazil also presents itself as an extremely interesting market for the population of about 210 million inhabitants and the advances in the democratization of digital media.
Brazilians are gaining access to the tools needed to access online betting platforms. Already projecting this promising scenario for the sector based on regulations, LABS News interviewed specialists and representatives of platforms that are already operating in the country, such as Betsson and Wanna. Check it out!
Online betting platforms target Brazil, where sector regulation may come out this year
After decades of waiting, 2021 seems to be the year of sports betting in Brazil. The activity should be regulated later this year and Brazilians are in great demand for these platforms, especially with regard to their greatest passion: football. According to the Betsson Group, 62% of Brazilians watch the sport weekly, and the country has an increasing digital penetration. Thus, online betting platforms, or iGaming, according to industry jargon, are increasingly seeing Brazil as good ground for operations.
Wanna, which recently started operating in the country, took advantage of a loophole in the law, which allows its operation, although the regulation for online betting has not yet been established in the largest country in Latin America. The same goes for Betsson, which is licensed to operate in Brazil through the Jockey Club of Rio Grande do Sul, a tourism entity authorized by the Ministry of Agriculture.
LABS sought out experts and company executives to explain this new iGaming market that has not yet been fully addressed in Latin America. Colombia was the first country in the region to debate the issue and has already regulated online sports betting. The capital of Argentina, Buenos Aires, also has an adequate regulation. Now, all eyes are on Brazil, which has the greatest market potential in Latin America.
Betsson operates as a bookmaker, in which it is not possible to know who you are betting against. Wanna is an aggregating platform, which works like Tinder, but instead of bringing two people together for a date, the platform brings together two punters. Soon, the operations of both companies will be subject to new regulations in Brazil; they are already eyeing discussions on the subject to adjust as quickly as possible when that happens. But first, let's talk about the field.
Is gambling forbidden in Brazil? Gambling, such as bingo and the animal game, has been illegal in Brazil since the 1940s. On Sunday, a famous Brazilian soccer player was arrested in a clandestine casino in São Paulo, raising the debate about the criminal misdemeanor of casinos in Brazil.
"Brazil does not have the capacity to effectively prohibit this market from developing, so, as soon as you do not have the regulatory framework, informality operates. You do not have taxes, you do not have the protection of the gambler. If the market exists, it is better to work it in the best way, create the rules and be able to make this a sustainable activity, and properly monitored to mitigate damage, because it can be poorly operationalized, "comments André Gelfi, managing partner of Betsson in Brazil.
Okay, so casinos are still banned in Brazil. However, a Brazilian law in force since June 2019 allows fixed-rate online sports betting; that is, you can bet with the certainty of the amount that will be received if you win the bet. But the law has not yet been regulated. The Ministry of Economy has been working with the BNDES on the draft regulation.
In the midst of this legislative gap, companies in the sector freely explore the activity, waiting for their limits to be set so that they can adapt. This permissibility ranges from online football bets to horse racing, sports, hockey, snooker and even dog racing bets.
Witoldo Hendrich Junior, founding partner of Hendrich Advogados, explains that the new 2019 law did not specifically change the sport, nor does it mention horse racing bets. According to the lawyer, under the law of criminal offenses, gambling is not allowed and bets on horse racing outside the race track are considered games of chance. "If you go to the Jockey Club to place the bet, can you do it? Yes. But if you do that on the Jockey website, is that considered outside the race track? I think that this is not prohibited by law, but it is also not regulated. "
According to Luiz Felipe Maia, founding partner of FYMSA – Franco, Yoshiyasu and Maia Advogados, equestrian bets depend only on authorization from the Ministry of Agriculture, which takes place through the approval of the General Betting Plan proposed by the equestrian entity, Jockey Club. This document must provide for bets on the Internet. "Now, there is another question that is whether the fixed-odds betting operators provided for in the 2019 law will be able to accept horse racing bets as well."
This question will only be answered after the conclusion of the online sports betting regulation. The undersecretary of the Secretariat for Evaluation, Planning, Energy and Lottery of the Ministry of Economy, Waldir Marques, told the press that online sports betting can be regulated until July this year.
The 2018 law (which came into effect in 2019) established that this type of bet is an exclusive service of the Brazilian government, therefore, it is not a free activity, according to Marcelo Frullani, a lawyer specializing in law and technology at Frullani Lopes Advogados. "[So] This legislation provides that this activity exists and that the Ministry of Economy has to regulate it."
In contact with LABS, Marques said that the BNDES is contracting technical services to structure the privatization project of the lottery modality based on fixed quota bets. As sports betting is considered a public service by the Brazilian government, it can be transferred to the private sector through a concession or authorization process. "The idea is to regulate how this service concession [to the private sector] will work. The bet will not be free; it will be a public service granted to companies that meet certain requirements ", adds Frullani.
Recently, the BNDES opened the Request for Information (RFI) process and 38 companies signed up to help structure the project with the government. The next step will be the validation of the information presented in the RFI and the definition of the selection criteria of the companies, which will later be invited to the Request for Proposal (RFP), for the next steps of the consultants selection process.
The lottery law says that the lottery is an exclusive public service of the Brazilian government. But recently, the Federal Supreme Court (STF) broke the federal government's monopoly, which allows Brazilian states to operate their own lotteries.
According to Hendrich Junior, the BNDES speaks of a privatization model, but this can only be privatized if it belongs to the government. "They are privatizing something that is no longer from the government, but from the states," he said. "What the BNDES needs to do, according to the current scenario, is to organize the house. They will listen to specialists in legislation, regulation, market, marketing, operation and everything that involves the global industry, to map interested players. In short: they will understand the whole matter. "
What is the potential of the online betting market in Brazil?
Although it is not known what are the requirements that the Brazilian regulation will bring, or how much the company will have to pay to the government, "this lack of fiscal regulation certainly represents a very violent tax gap", says Spencer Sydow, specialist in digital law and president Digital Law Commission of the Brazilian Bar Association (OAB) in São Paulo.
Betsson data show that, according to the current projections of the offshore market (Brazilian players with operators based in other countries), the Brazilian government could raise the equivalent of R $ 1.5 billion per year, if online bets were regulated. This shows that, with a regulated market, Brazil can become one of the largest countries in the online sports betting sector in Latin America. H2 Gambling Capital claims that the regulated sports betting market can reach R $ 2.5 billion in five years of operation.
As long as operations are not regulated, all that money will come out of Brazil. Frullani recalls that "often these companies are based in tax havens [countries or territories with flexible, low-tax jurisdictions]."
Among the best known sports betting companies in Brazil today, some are based in Malta, such as the Betsson Group, others in Gibraltar. Wanna, although based in Chicago, operates from Curaçao. "Malta has become something of a global hub for iGaming; it is from there that the main global players operate today ", comments Gelfi. In Latin America, the Swedish Betsson group has offices in Brazil and Colombia.
For LABS, Wanna's co-founder and CEO, Carson Coffman, explained that the company did not start operations in the United States because some states allow online gambling and others do not.
"Among the things that prevented us from operating in the USA is that we have to obtain a license for each state in which we want to operate, and then you have to partner with a physical casino. The license to operate in Illinois alone costs $ 20 million and you need to obtain a license for each state in which you want to operate; it will not happen now ", he said.
The choice to expand to Brazil, where the executive predicts 1 million potential users, came about because Coffman has Brazilian friends in the United States and realized how passionate they are about their football teams. "Those conversations making fun of each other, Brazil has the passion that Wanna wants, healthy competition. Argentina is the next country that we target. Until the Copa America [in June], we hope to start with Argentina, and then Colombia will be the next country. Once we get these two, I think it would be a good way to expand to the rest of Latin America, "he said.
Uncertainties and legal intricacies for the operation of betting sites in Brazil
Sydow points out a problem involving activity in Brazil: how to force betting platforms to meet their payment obligations. "The problem of online betting in Brazil is not necessarily legal, but there is a legal uncertainty when it comes to non-compliance," says Sydow. Since they are based in tax havens, the contracts of these companies generally follow the rules of these other countries and territories.
"Whoever bets on Brazil is as if he had bought something on a foreign website and asked to deliver it in Brazil. These platforms say that they are not subject to Brazilian law because people who bet go to their website, based abroad. Even so, it is possible to contest this argument because it is clear that they are promoting this service in Brazil through advertising on football teams ", adds Frullani.
Luciana Hendrich, associate lawyer at Hendrich Advogados and founding partner of Hendrich Digital Content, says it is the same concept of casinos as Enjoy (ex-Conrad), from Uruguay, which she used to advertise on Brazilian television. "They are only advertising in Brazil, it does not mean that they operate here." Her company is the mediator of media and marketing contracts and translation of contracts for sports betting companies based abroad that wish to advertise in Brazil.
According to Frullani, even after regulation, the problem of "how to financially punish foreign companies" will continue because there will be companies that will not want to comply with the requirements that the Ministry of Economy will impose, or that they will find it more advantageous not to comply and continue to explore the market with a website based abroad.
"It may be that some companies, even after this regulation, are in limbo. And then we will have to see how the government is going to regulate this; whether punishment will be provided; whether this punishment will be valid, since the companies are not headquartered in Brazil. There are several points that I think will not be resolved by this regulation, "he says.
Companies are willing to comply with regulations
Gelfi was a partner in the first authorized betting platform in Brazil, Suaposta, in which the company operated in partnership with the Jockey Club of Rio Grande do Sul. Suaposta's platform was based on Brazilian domain and authorized by the Ministry of Agriculture and, in 2019, Betsson acquired it.
Today, Betsson offers an online betting platform with horse racing. This week, BetssonFC is launching to the Brazilian market, a Fantasy Soccer game in which the participants choose the team with real professional players of the sport. The game works per round, according to each football championship, and the players who choose the best teams take the prizes.
The Brazilian regulatory framework is extremely restrictive; anything that is not expressly authorized is prohibited, according to Gelfi. "Gaming activity is prohibited unless permitted. In our sector, the main motivator is to have a license; there is no business without a license. In our case, as a publicly-held company, if we do not have our compliance up to date, there is no business, so we strive to work with due legal certainty. "
Wanna is also willing to comply with regulations as soon as they are established. "I think that having a regulated market will give us an advantage; one of the things we're focusing on at Wanna is that we're friends with the player. We want the player to have the best experience, we want him to win, largely because of the public nature of the platform, where it is like social media. You can see my name and who I am; keeps the player safe, "argues Coffman.
"In Brazil, one of the things that regulators and politicians are concerned about is 'I don't want people in my country to become addicted to gambling'. So, I feel that Wanna has the best model to avoid this ", she says.
"I heard this from a pastor once: he said that addiction grows in secret. Right now, sports betting is very secret and very private, so it is easy for people to become addicted and that is why everyone is afraid. But with Wanna, we want to be friends with the player, so you're less likely to become addicted when everything is public and everyone is watching, "emphasizes Coffman.