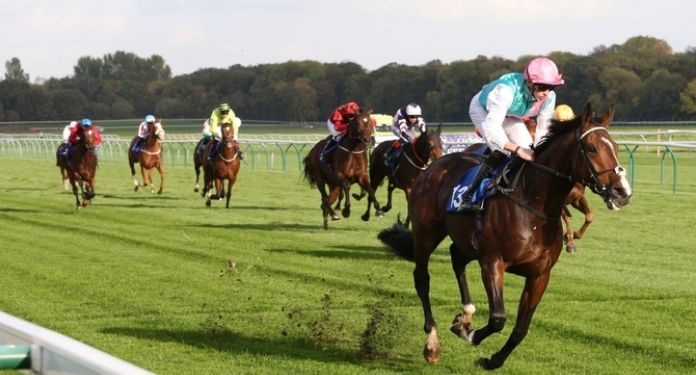 Coral and MansionBet will become new partners in the All-Weather Championships (ARC), with the Finals Days taking place in Newcastle for the first time.
Season 9 of the annual event is now underway, with British sports betting company Coral alongside MansionBet, part of Gibraltar-based online casino and gaming provider Mansion Group, joining Betway in sponsoring the British series of horse racing.
Coral was a founding partner at the beginning of the event in 2013, but Betway has been the main sponsor of the All-Weather Championships in recent years, however, this season the company will again assume the sponsorship of the 'Fillies & Mares' categories – to be known as Coral Winter Oaks – and 'Three-Year-Old', while MansionBet takes over the 'Mile'.
"We are pleased to become a partner in the All-Weather Championships. MansionBet is committed to supporting British racing and will be sponsoring more than 360 races in the UK in 2021, and this number is expected to increase further in 2022." said Dana Bocker, Head of Integrated Marketing at MansionBet.
Moving to Newcastle
In addition, Finals Day, which offers over £1 million (US$1.3 million) in cash prizes, has been held at Lingfield Park for the duration of the Championship, but this year the event will move north to Newcastle.
Lingfield Park will host the new 'All-Weather Championships Vase' event on Good Friday 2022, worth a total of £395,000 in cash prizes.
Mark Spincer, MD of the ARC Racing Division, said: "The All-Weather Championships Finas Days have, over the years, become a mainstay of the Easter program in Great Britain."
"As we've seen, before the break in the last two years, people want to come to the races on Good Friday and we feel that Newcastle offers a real opportunity to further develop the day."
Several other changes are also planned to take place this season, including a new quick qualifier in the middle distance category, offering free qualifying for the Betway Easter Classic, to be held in Newcastle in mid-January.
About Coral
Coral is a network of bookmakers in the UK, which is owned by Entain. The business was established by Joe Coral in 1926. The organization has grown to become an entertainment conglomerate, undergoing some changes in the 1980s. The company has numerous betting shops across the country.
About MansionBet
With over 18 years of experience in the gaming industry, Mansion Group enjoys an international player base and strong market share.
The group has the betting website, MansionBet, and a selection of popular online casinos, including flagship brand Casino.com, as well as MansionCasino and Slots Heaven.