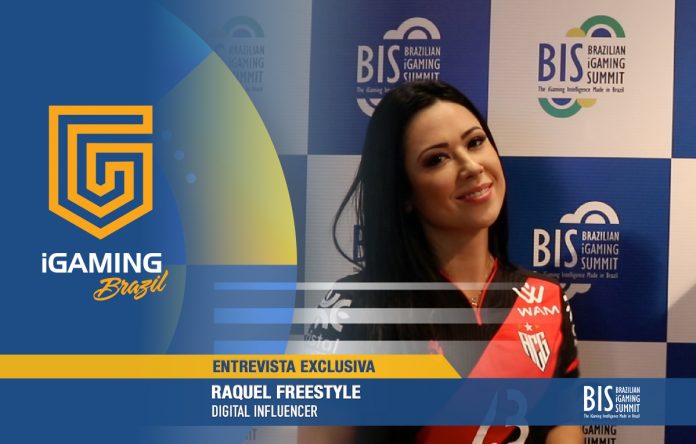 The 1st and 2nd of December resulted in the face-to-face meeting of the affiliate, sports betting, lottery and casino industry in São Paulo after almost two years, due to the pandemic. Thus, the first Brazilian iGaming Summit (BiS) – The iGaming Intelligence Made in Brazil – arrived to meet a request from the segment itself.
With a very diversified schedule, BiS 2021 featured lectures, seminars and exhibitions by renowned brands. AmuletoBet used its own stand to show its entire portfolio and even promoted special actions with the public, such as the presence of its official ambassador Raquel Freestyle, who gave an exclusive interview to our portal.
A digital influencer, with millions of followers on various social platforms, Raquel praised the BiS 2021 structure and was impressed with the new business possibilities. In a close relationship with the betting market, she stressed that she sees this segment in continuous rise and notices more and more bettors starting in this world due to the love for soccer.
In addition, Raquel highlighted some actions that she has already promoted in partnership with bookmaker AmuletoBet. One such example was the coverage of a Stock Car event with driver Rafael Suzuki.
In 2022, the 'queen of kick-ups' wants to break the Guinness record. Currently, the kick-ups record (without dropping the ball) is eight hours and twenty-four minutes, but the ambassador of AmuletoBet intends to stay 10 consecutive hours to set a new mark in the year of the Cup.
Check out the exclusive interview with Raquel Freestyle, ambassador of AmuletoBet