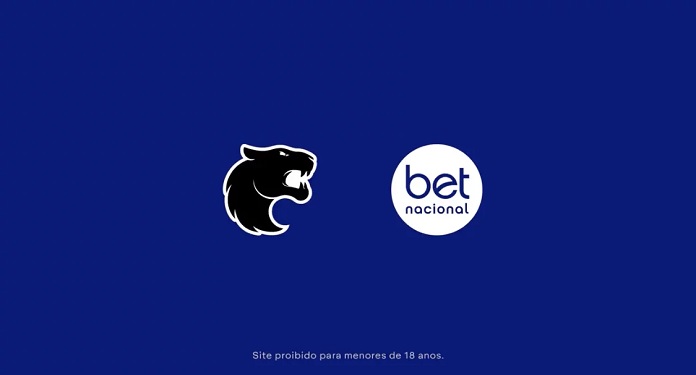 Betnacional is the new official sponsor of the eSports team, FURIA. Present in several competitive modalities of the eSports scenario, the Brazilian organization will have support for the next two years.
The intention is to create differentiated content in partnership with Betnacional. "We are very happy to welcome Betnacional to the FURIA family. The content production project that we are putting together is revolutionary. Our fans will have access to behind-the-scenes experiences and images that were previously reserved for professional athletes," co-CEO André Akkari told Game Arena.
The executive believes that this cooperation will be decisive for the promotion of women's Counter-Strike in the country, as the sports betting company will promote bootcamps for the women's team in Europe. In addition, the new contract also has incentives for the FURIA Academy team.
"The focus on girls also fills me with pride. I just need to thank everyone who worked for this union between such iconic brands as FURIA and Betnacional", declared André Akkari.
As per Betnacional's note, the agreement provides for the creation of behind-the-scenes content and exclusive experiences for fans, including numerous activations during the IEM Rio Major 2022. The competition will take place between October 31 and November 13, at Jeunesse Arena, at the Olympic Park , in Barra da Tijuca.
It is important to remember that this is not the first partnership signed by the bookmaker in the competitive eSports segment. Betnacional has agreements with B4 Esports and O Plano.
About Betnacional
Betnacional is a bookmaker that offers a variety of options to make your guesses in the most varied modalities. In the 'Tournaments' tab you can find the most diverse competitions of football, basketball, tennis and others.
The brand also offers a pre-programmed betting option. There is the possibility to bet 12, 24 or even 48 hours before the game, which makes it easier for users to study for the best choices.