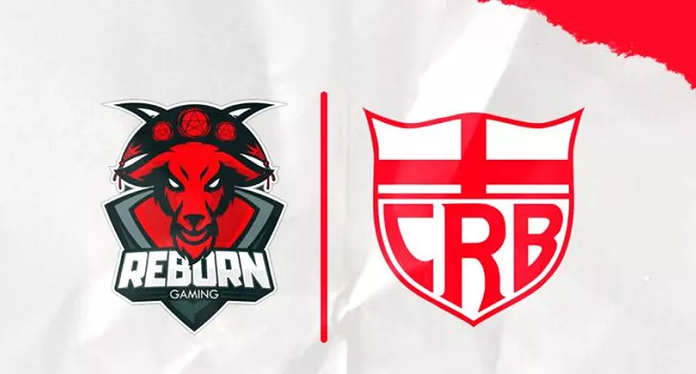 Another Brazilian football team announced its entry into the competitive segment of electronic sports. CRB, which is competing in the B Series of the Brazilian Championship, will be represented from now on by the ReborN GaminG group.
The team was part of the last two editions of e-Alagoano with Alan da Paz, however, the player was unable to advance to the decisive stages. In this beginning of the project, CRB intends to compete in competitions in the CS:GO, Valorant and Free Fire modalities.
However, the club is already promoting some selectives to find representatives for PES, FIFA, League of Legends (in PC and mobile versions), Fortnite, PUBG and Call of Duty.
"It's another step that the CRB takes to become even bigger. We are aware of the growth of this segment and we closed a partnership with a group that is already recognized in the gaming world to represent us", declared André Carneiro, vice president of marketing at the club.
Current members of CRB teams
Currently, the CRB has already managed to close teams for three modalities. The CS:GO team is formed by Otávio "shark" Rivelli, Rhuan "F0daC" Lopes, Joao "TrUnk$" Alapone, Guilherme "Magik" Arruda and Felipe "f0nseccA" Diniz with Thomas "Skywalker" Medeiros as coach.
Valorant's team includes João "jotavê" Victor, Pedro "vzrs1" Silva, Daniel "DaNN" Principe, Lucas "SmallZ" Zanolini and Iago "IaaguinN1" Bondan. The FreeFire group is made up of Cleison "Cleisson" Tavares, Weric "L!MAswy" Barbosa, Mateus "THEUS" André, José "EMERSON!" de Lima, Dilson "BLESS" Valerio. Luiz "Bigs" Matheus is the coach.
Growth of bets on eSports
Thus, CRB becomes one of the traditional football clubs in the country to join electronic sports in order to take advantage of this period of unprecedented growth in the competitive segment.
Additionally, enthusiasts are increasingly engaged and looking for ways to be close to the excitement of tournaments by placing bets on their favorite players and teams. Therefore, the platforms are investing heavily to create new betting options linked to this sector.