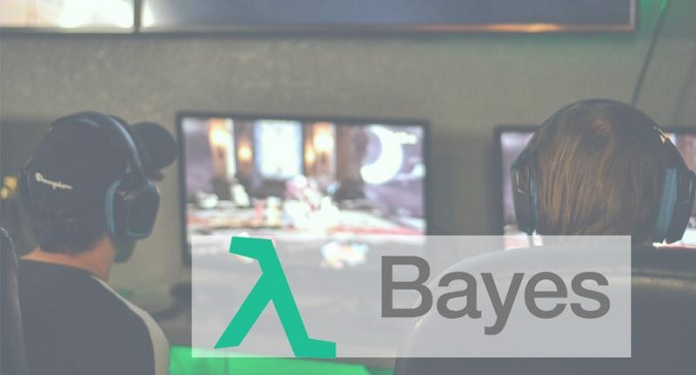 Having external evaluations about the sector itself can offer an innovative view of the business. According to Bayes Esports, a provider of data and eSports services, taking advantage of the experience of professionals from other segments has helped to improve a rapidly developing industry.
SBC Noticias interviewed Juana Bischoff, vice president of sales for Bayes Esports, and Amir Mirzaee, a former Google member and now the company's chief operating officer, to check out the impressions of the electronic games market, expanding the relevance of esports and the need to hire talent from other segments.
"Honestly, I didn't know that esports had such a professional level, and I even remember asking once:' How can you make money from it? '. I am sure that many people are questioning themselves, and I see many surprised faces when sharing details about the accumulated prizes, the public and the revenue generated with the sector ", said Juana Bischoff.
Amir Mirzaee also spoke up. "I've been passionate about games for a long time and used to follow industry vehicles like IGN, vloggers, etc., so I knew there was a great opportunity in this space. I just didn't realize that the commercialization and professionalization of the sector has progressed so quickly in such a few years ".
Entry into the electronic sports industry
"At Bayes Esports, I can combine my passion for international business and customer relationships. I offer customers solutions to create great products and increase revenue, that's what moves me every day, "said Bischoff.
Mirzaee stated that he has a function that is practically invisible to the public, but that he plays an important role. "Our job is to connect the entire universe of esports through data. Any website, application, display or live score tracker, whatever type of online bet you see, needs data to feed its content. "
He continued: "We have this underlying infrastructure, providing information on thousands of games annually to hundreds of customers worldwide in real time. Obviously, this is a technological miracle and brings with it many technical, operational and legal challenges. Now, we are bringing global scale and efficiency to e-sports ".
In addition, the duo cited what they think is essential to raise the professional level of electronic sports. "Standards! The same is true with traditional sports. At the moment, the league and tournament formats are not standardized ", pointed out the vice president of sales at Bayes Esports.
Mirzaee reinforced that the sector is growing rapidly worldwide, which indicates that it is still building its structure. "On the sports and athlete side, on the organizational side with leagues and tournaments, on the business and corporate side, structures and players are emerging from the regional to the global level".
The director also considered that when this development is very fast, infrastructure is lacking and everyone controls their business in a particular way. "This leads to a lack of transparency, integrity problems, inefficiencies in different standards, etc. We need organizations to unify sport at the local and international levels ".
Impacto da COVID-19 no setor de jogos eletrônicos
The fact is that the pandemic caused the main sports to interrupt their disputes for months, causing the public to focus their attention on esports in search of live and unprecedented content. But, will this growth trend continue?
"The pandemic drew attention to electronic sports, but it was the sport itself that caused viral growth. People have seen what e-sports can be and are enjoying it. We are seeing that, although traditional sports have returned, there is engagement that has stabilized at a much higher level than a year or two ago ", detailed Amir Mirzaee.
Age group and esports bets
Asked about raising the age of players to cause the market to mature, Mirzaee stressed that the authorities must remove obstacles and help professionalize the market. "Everything else will fit. The players will grow, the media coverage and the broadcasts will improve even more ".
According to data from H2 Gambling Capital, the forecast is that bets on electronic sports worldwide correspond to 3.2% in 2024. However, the director of Bayes Esports is more optimistic: "It is already more than 5 to 6% for some of our main customers. We can definitely exceed 5% in 2024, "he said.
The company's vice president corroborated the more confident view and declared that the data are even "underestimating growth. Esports will easily exceed that number and we already see this trend with our customers ".
Bayes Esports plans for medium and long term
"We are already the industry leader in esports data services, but we are ambitious and want to grow aggressively. We will launch more exclusive online data offerings, expand our industry-leading universal data platform and launch a new game product that will bring together all the offerings, "revealed the company's director.
Mirzaee also admitted that Bayes Esports is inspired by one of his current partners. "We want to be what our partner, Sportradar, is for the traditional sports industry. In other words, absolute power and the ideal choice for any player in the industry ", he concluded.