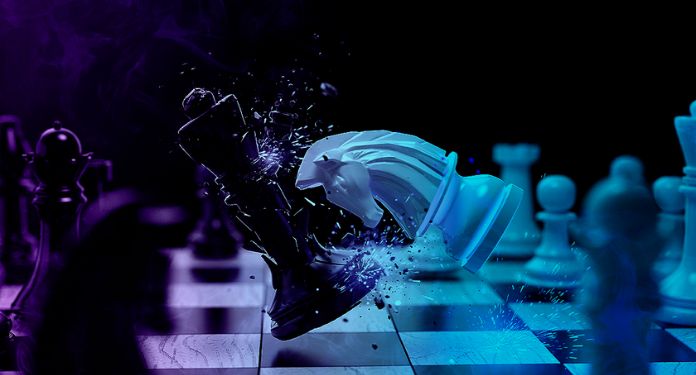 Nowadays, optimizing websites for search engines, the famous SEO or Search Engine Optimization, is a challenging activity. When it comes to SEO for betting sites, the issue becomes even more complex.
In the early days of the Internet, in the early 1990s, all you had to do was repeat a keyword a handful of times, in a rather tiring way, and that was it: your site was at the top of Google searches. And it didn't matter what you talked about. In the midst of a virtual terrain almost unexplored by brands and products, everything was very easy. But, that's in the past, unfortunately!
Today, we have to consider numerous factors ranging from blog articles and URL layouts, competing sites, backlinks, search intent and all that black box algorithms, which are being identified by website optimization professionals.
These challenges are even greater with gaming-related products and services. So, we'll talk a little about how to overcome the difficulties that betting sites face when it comes to getting a good organic positioning in Google search.
It's more complicated to publish original content
The sports betting industry is growing a lot in Brazil. There are now several bookmakers, each with their own guides and blogs, as well as other sites dedicated solely to the content of the medium.
All of them are vying for the top spots in the rankings. In practice, this content may displease Google, which does not like very similar topics.
Of course, a good content writer can guarantee that the content is in fact 100% original and also addresses new subjects, but the gaming area ends up limiting by itself what can or cannot be written.
But this problem has a solution: a personalized content plan is needed, with qualified copywriters and SEO experts who also understand the sports betting niche.
There are regulatory barriers on what can and cannot be disclosed
Both organic search and Google Ads still contain numerous barriers regarding terms and suggestions that cannot be used due to regulatory barriers.
In this regard, the Brazilian market is even more complex. Sports betting has been legal in the country since December 2018, when then-President Michel Temer sanctioned Law 13,756/2018.
However, as the market still depends on its complete regulation, which is approved in the Chamber of Deputies and pending in the Federal Senate. Thus, Google still makes it difficult to use its tools here.
Therefore, it is very important to have professionals familiar with the complex issue of Google Brazil's bureaucracy and the betting segment. This expertise will make all the difference in the performance of operators in terms of their visibility on the platform.
It's harder to find quality links
Strong backlinks are essential for good SEO. This type of information is used by Google to determine how users perceive your site.
In other words, the more relevant a website is, the more Google detects that it can be linked as a reference and recommendation, ranking it better in its search.
But also because we are dealing with gaming sites, fewer sites are willing to link organically to them.
This means that one of the main aspects of SEO is more difficult for betting and gaming sites. Google also disapproves of sites that pay for links, although this is one of the only viable options for sports betting sites.
Fortunately, there are a few ways around this. One of the most popular ways is to establish an affiliate program.
Therefore, it is very important for online operators to have advice specialized in gaming and betting content. Thus, the best solutions can be proposed, remaining within the rules and achieving good results.