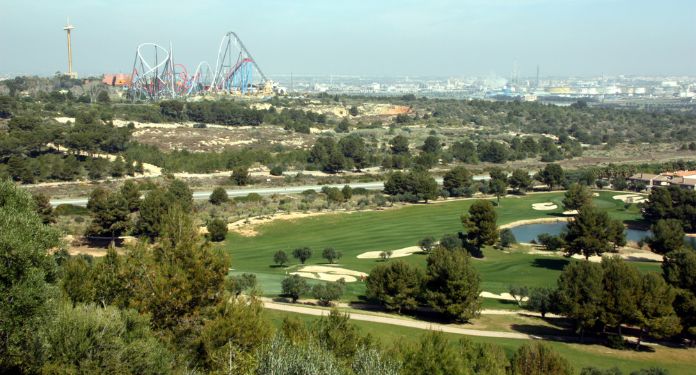 The project to make a Hard Rock next to Port Aventura was paralyzed. The Department of Climate Action of the Government of Catalonia, Spain, issued an unfavorable report that stopped the process. The document indicates that the project does not meet the required environmental sustainability criteria.
In this sense, the documentation mentions the "lack of concreteness in environmental compensation and guarantee of ecological connectivity". According to the institution, these are "important and essential" aspects to ensure "minimum" environmental requirements in the project.
The report represents a new obstacle in the way of a project that has already had to approve two Urban Master Plans (PDU). The Superior Court of Justice of Catalonia (TSJC) overturned the first one, which had to be redone. The second PDU of Consorci Recreatiu Turístic de Vila-seca i Salou was initially approved last February.
The expectation is that the Hard Rock project can move forward with requested adjustments
The first reactions to the news came from the Vila Seca City Council. The mayor, Pere Segura, wanted to minimize the unfavorable report, ensuring that the new PDU meets environmental requirements. Segura believes that, with the necessary modifications, the project will be able to move forward.
However, the Vila Seca Chamber acknowledged that the initiative could suffer further delays due to differences between government departments. Therefore, he regrets that, after ten years, it has not yet been possible to complete the administrative process of a project that he considers "key" for the region.
Segura recalls that the Hard Rock project is a "darling of the territory, with caution and sensitivity. But there will come a point where investors will go crazy." "It is not normal" to spend ten years "processing, discussing and discerning certain issues", he added.
The mayor reiterated that the project must be "a bet for the country". And, he mentioned the differences that still exist in relation to the distribution of the taxation of the project. According to Pere Segura, there is still no forecast for an agreement. "We haven't improved much, but there is always a desire to reach agreements and, one way or another, we will get there," he concluded.