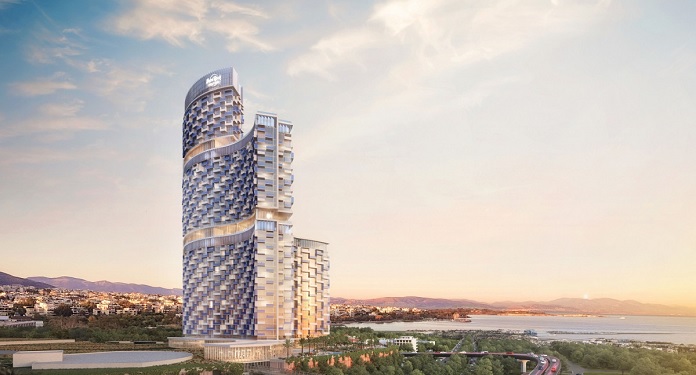 Hard Rock International and GEK TERNA Group have joined forces to build and operate the Hard Rock Hotel & Casino Athens, which is due to open in 2026. The two groups held an event to mark the start of the partnership, with the integrated resort and casino situated in the iconic Riviera area of ​​Athens, Greece.
The venue will combine a five-star luxury hotel, a games room and a first-class meeting and convention space, as well as an internationally renowned food and beverage offering.
"We are thrilled to announce our partnership with the GEK TERNA Group and further expand Hard Rock's reach across the world in the great city of Athens," said Jim Allen, President of Hard Rock International.
"This development will bring more than 3,000 jobs to the people of Greece and we look forward to bringing our unique brand of entertainment to provide an unparalleled experience for guests of all ages."
Hard Rock Hotel & Casino Athens project details
The casino will have 200 tables and 2,000 gaming machines, while the site will include a tower consisting of more than 1,000 rooms and suites overlooking the sea or the Parthenon (temple dedicated to the Greek goddess Athena, built in the 5th century BC on the Acropolis). of Athens). Construction on the project is expected to begin in the first few months of 2023 and will last around three years.
President and CEO of GEK TERNA Group, George Peristeris, commented: "This deal will create a premium tourist spot, which is expected to provide employment to thousands of people, generate significant revenue for the public sector and add value to the brand in Greece."
Peristeris concluded: "Together with Hard Rock, we are making a private investment of more than 1 billion euros, reaffirming our confidence in the prospects and potential of Greece".