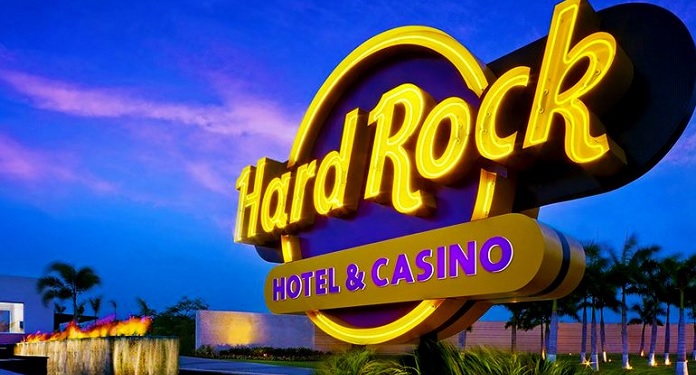 With an investment of R$7 billion, the chain of hotels, restaurants and casinos Hard Rock plans to build eight new ventures in Brazil, and is also considering investing in casino projects in the country. The investment takes place in partnership with the construction company VCI, in the cities of Foz do Iguaçu (PR), Ilha do Sol (PR), São Paulo (SP), Campos do Jordão (SP), Fortaleza (CE), Jericoacoara (CE), Recife (PE) and Natal (RN).
According to the project, the hotels will be completed by 2028, and the projects in São Paulo, Fortaleza and Ilha do Sol should be delivered by next year. These new projects will join the units that already exist in Gramado (RS), Curitiba (PR), Ribeirão Preto (SP) and Fortaleza (CE).
"By receiving a chain of large hotels, Foz increases its visibility towards other tourist attractions in the world and gains from the dissemination by the chain on its own channels", declared Jaime Mendes, partner-owner of Del Rey Quality Hotel and vice -president of Visit Iguassu.
For Mendes, the impact of a business with the Hard Rock brand is not restricted to hotels, since it must have several attractions, such as theme and water parks and, most expected, a casino.
"The arrival of a Hard Rock unit in Foz can encourage other large international networks that are already considering investing in the city, as visibility will increase even more, which is positive for the generation of employment and income, should move the tourism sector and contribute to the recovery of the economy after the health crisis", concluded Mendes.
Project that releases games and casinos in Brazil is in the Senate
With 246 votes in favor and 202 against, the Chamber of Deputies approved on February 24 the bill 442/91 that regulates gambling in Brazil. The proposal allows for the construction of casinos in resorts as part of a leisure center.
If approved in the Federal Senate, the proposal could result in increased revenue and job vacancies, according to federal deputy Herculano Passos (MDB-SP). A supporter of the agenda, the deputy estimates that these businesses will help generate 650,000 new jobs and R$ 20 billion in annual revenue.