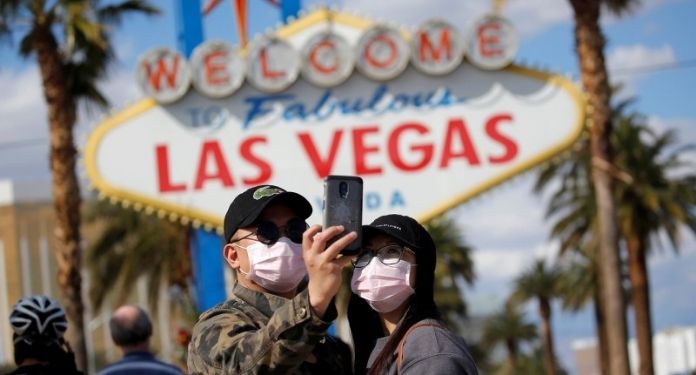 The state of Nevada and its casinos have stopped requiring people to wear masks indoors. The Nevada Gaming Control Board was quick to comply with the mandatory mask wearing order in casinos, "unless local jurisdiction still mandates this requirement."
Governor Steve Sisolak announced that, "with immediate effect", the state will no longer require the use of masks in most public places. Sisolak noted that masks are still required in hospitals, clinics and nursing homes, airports and on board aircraft, as well as public and school buses.
The governor, who is seeking re-election in November, remains under intense pressure to 'lighten up' demands in the state. He acknowledged that there is a wide division of opinion over whether to wear a face mask, and said employers can determine their own safety measures in addition to those imposed at the state level.
Several Republican candidates, who aspire to run against Sisolak at the polls, have emboldened their supporters with criticism of the state's response to the pandemic and the mask requirement.
"Some people think we were ready a long time ago, others think we're not ready yet," the governor told reporters. "I feel this is the right time," he emphasized.
New cases statewide averaged 1,280 a day, but Sisolak added that two-thirds of Nevada citizens age five and older are already vaccinated.
Nevada reports 10 straight months of more than $1 billion in casino and gaming revenue
Nevada's licensed gambing operators reported total revenue of $1.15 billion for December 2021, the state's tenth straight month of more than $1 billion in casino and gaming revenue.
The number, released by the Nevada Gaming Control Board, represents a 68% increase from the same period a year earlier. Gaming revenue for the fiscal year – July 1, 2021 to December 31, 2021 – grew by 60%.