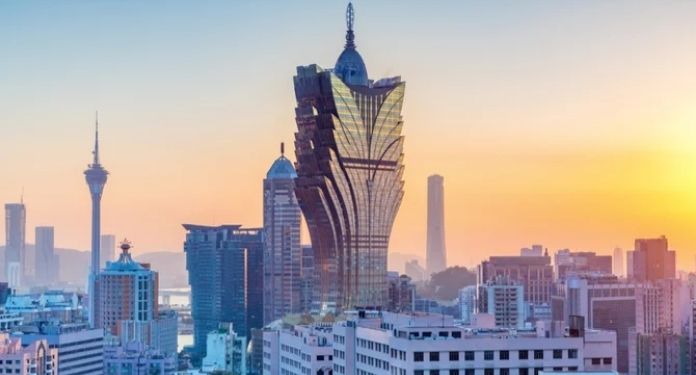 Macau reported gross gaming revenues of MOP$5.88 billion (US$733 million) for September 2021, an increase of 166% over the previous year.
The number was released by the Macau Gaming Inspection and Coordination Department (DICJ).
The total is also a 32 percent increase from August 2021, when the GGR totaled MOP$4.44 billion. It is, however, the second lowest total of 2021, only above the August total. Both months have been particularly low due to problems with the ongoing Covid-19 pandemic.
August saw Covid's warning have a strong impact on tourism, while tourist visits to the mainland in September fell after neighboring Zhuhai, in Guangdong province, introduced a 14-day quarantine for round-trips from the region.
The GGR for the third quarter of 2021 reached MOP$18.76 billion, a decline of 26% from the second quarter of 2021, when the GGR was MOP$25.39 billion.
And the GGR for the year to September 30 is now MOP$67.79 billion, an increase of 76% over the same period in 2020 when the GGR totaled MOP$38.61 billion.
Despite year-to-year and month-to-month increases, the GGR remains significantly impacted by Covid-19, which seems to cause more problems during Golden Week, which this year runs from October 1-7.
Macau government opens consultation proposing revision of casino rules
The Macau government recently opened a public consultation on a series of reforms linked to the casino sector, including changes to the number of licenses issued and the possibility of imposing government representatives on licensees.
The consultation will consider amendments to Law No. 16/2001 – "The Legal System for Casino Gaming Operations" – which opened the Macau casino market to multiple operators for the first time. The review will cover nine main areas.
The first is the number of concessions that are expected to be issued when the current licenses expire in June 2022. Currently, three licensees offer games in Macau, and three more sublicensees are also operating. However, the report suggests that fewer operators could be beneficial.