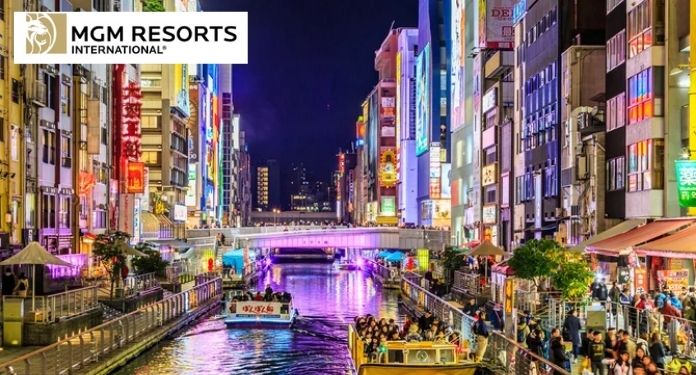 Osaka City Hall is ready to partner with MGM Resorts International and Orix Corp for an integrated resort. The goal is to build a resort casino in Japan under the relaxation of its gambling laws.
The Japanese financial services company and the US consortium planned their initial investment to open a complex in Osaka Bay.
This investment totals about 1.1tn yen (US$9.7 billion) with an expected maturity in the late 2020s, if it succeeds in becoming one of the three integrated resorts awarded by the Japanese government.
The legalization of casinos in Japan
Global casino operators have been looking for ways to expand Japan's tourist features since the beginning of the legalization of casinos in 2018.
Osaka's casino resort is forecast to attract around 21 million visitors a year, hoping to bring in more than 760 billion yen a year.
However, the coronavirus outbreak delayed plans to accept applications to house the intended integrated resorts, and cities have since withdrawn their applications as time progressed.
Yokohama is a city that retreated due to local concerns about gambling addiction and deteriorating public safety; the consortium is now the only one interested in the Osaka project. He hopes to promote tourism in the Kansai region of western Japan through the use of world-class hotels and facilities.
In terms of competitors for the resort, Osaka City Hall sees the dispute with the Marina Bay Sands casino resort, established in Singapore with an investment of 500 billion yen.
About MGM Resorts
MGM Mirage, officially known as MGM Resorts International, is a company from the city of Las Vegas, in the United States. The enterprise operates and controls a large part of North American hotels in other regions of the world.
The company officially began operations on May 31, 2000 after the merger of MGM Grand Inc. and Mirage Resorts, Inc. MGM Mirage is currently the second largest casino company on the planet.