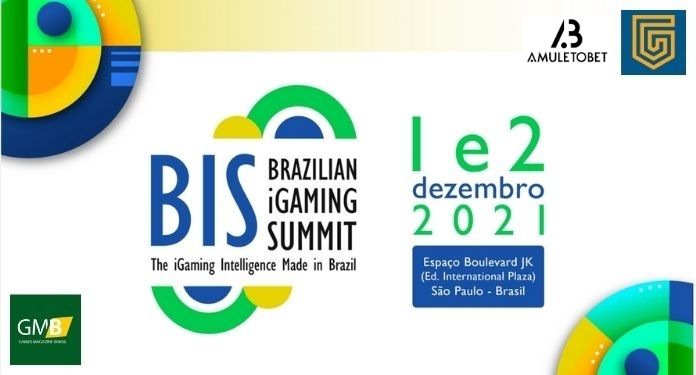 With experienced professionals and a deep knowledge of the sector, the first edition of the Brazilian iGaming Summit will be the only meeting in Brazil that will feature several national and international brands, with some even having prominent stands at the event, such as the betting site sports, AmuletoBet.
The Brazilian iGaming Summit (BIS) – The iGaming Intelligence Made in Brazil, will be in person and will take place on December 1st and 2nd, 2021 in São Paulo.
The venue chosen to host the first conference is Espaço Boulevard JK, Edifício International Plaza, which is located in the commercial hub of São Paulo.
The event was created from the view that Brazil is today considered one of the most promising markets for sports betting, lotteries and affiliates. Which leads the iGaming industry worldwide to pay more attention to every movement related to the country's regulatory process.
In addition, after the beginning of the approval of Law No. 13.748 / 2018 – in the administration of President Michel Temer – this entire global industry began to anxiously await the end of the regulatory phase of sports betting in Brazil, indicating that the national scenario may have a great consolidation.
Many brands besides AmuletoBet will be present at the event
The BIS will also bring together suppliers, operators, regulators, politicians and authorities to present the development trend of this industry in Brazil.
With lectures, exhibitions and an environment focused on the success of the participants and on the experience of the main brands in the iGaming industry, BIS is ready to offer a networking and contact environment for everyone.
The Brazilian iGaming Summit will have a hybrid format, expanding beyond the physical space, in order to connect people from all over the world and create different opportunities for companies and brands to participate.
More information about the BIS can be found on the official website.