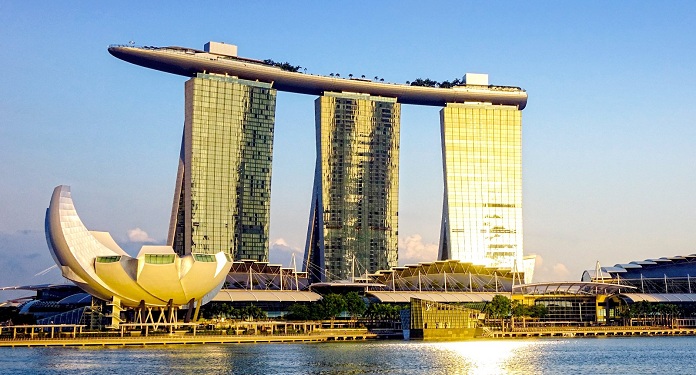 The Marina Bay Sands (MBS) casino has reopened its doors after a two-week closure after a Covid-19 case was detected on 21 July.
In a statement posted on its website, Marina Bay Sands said its casino has implemented additional security measures for the reopening, including an improved testing system for employees.
"Under our enhanced routine testing program, staff serving guests undergo PCR testing more frequently, depending on their vaccination status and job risk profiles."
The group also mentioned that "temperature checks will be carried out prior to entering the casino" and that there will be "limitations on the number of customers in private lounges and at each gaming table, while electronic gaming machines and slot machines will be placed by the less than a meter away".
Marina Bay Sands Implements New Casino Rules
Casino representatives pointed out that they will only allow two customers per gaming table and only one customer per slot machine.
Staff members who interact directly with customers will wear masks and sanitize their hands before and after shifts at the gaming tables, while high-contact areas and equipment will be sanitized more frequently.
At this time, it is not allowed to eat, drink or smoke on the casino premises. The Marina Bay Sands team is committed to ensuring your casino has better air quality and greater outside airflow, with the operator adding that "the casino's air handling units are also equipped with high quality HEPA filters."
The casino was closed on July 22 for intensive sanitation after positive cases for Covid-19 were tracked. Therefore, this period of suspension of activities for cleaning the premises represented the second closure of Marina Bay Sands in two months.