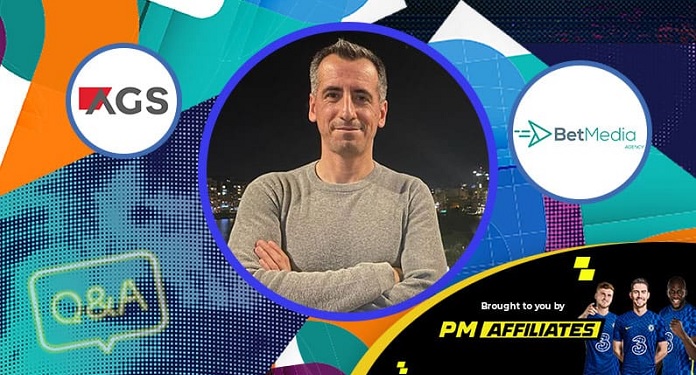 Paulo Mendes, CEO and founder of Betmedia Agency, detailed the process of producing and creating exclusive and dedicated content for online gambling. He believes that once a relationship of trust is established, it becomes easier to acquire and retain players.
As described on the official website, BetMedia Agency seeks to create products that meet the needs of players. The team's experience in the behavior of search engines, as well as a passion for content, allows the group to offer the best possible products.
In addition, the company develops and manages lead generation websites with the aim of adding value to all parties involved, helping users find the best deal to suit their needs and referring informed visitors to partners.
Recently, Mendes gave an exclusive interview to the Affiliate Grand Slam and talked about the production of specific material to meet the demand of the online betting and gaming industry, which is going through a moment of frank growth at a global level.
Check out the interview with Paulo Mendes, CEO of Betmedia Agency:
How did you get into the affiliate industry? Have you always been focused on the gambling market?
My starting point for entering the affiliate space was when I started writing articles and reviews about football games on a few websites. At first, I entered this world for fun; It was never my initial goal. However, my path there begins with some microblogs addressing society issues. Then I started to develop my own projects, initially in the world of sports betting and later in online casinos.
What is Betmedia Agency? How did it take off and what is its objective?
Betmedia Agency started in 2019 and as I mentioned, my company took off when I started to develop my own projects and at the same time I got to know this world better. The main objective is to produce and create exclusive and dedicated content for online games, where the main focus is sports betting and online casino.
Tell us a little more about your business model, concept and culture.
We are an independent company dedicated to creating content for our websites. This includes reviews of online casinos, casino games, sports betting and their respective bonuses and offers. The goal is always to give the visitor the best and most honest information about each game. We believe that once a relationship of trust is established, it becomes easier to acquire and retain players.
What sets it apart from other lead generation sites?
Quality and reliable content for those looking for information about online games. In addition, we offer quality betting to our players. The approach we take is SEO-based, always providing quality and consistent content that is understood whatever the player's skill level.
What markets do you focus on and do you see any potential in emerging markets?
Currently, my main focus is the Portuguese-speaking market, that is, Portugal and Brazil. However, in recent times I have been working with other markets such as Latin and Central America and some French-speaking countries.
Which spots work best for your affiliate marketing and which are the most profitable?
The world of online casinos is currently my main focus. This space works very well for acquiring and maintaining players.
Why is SEO important for games and how long does it take to see SEO results?
SEO is a very important tool to position content and keywords at the top of search engines. However, competition is increasing and requires more care and more work. Normally, it takes about 8 months to get relevant results.
What SEO tools do you use? Link tracking tools, translation software, heat tracing maps – what's your tool? Can you share some of them?
The only tool I use is Ahrefs. It is very complete, has many suggestions and helps to correct the readability of the content. This, in itself, will be more beneficial to the reader. On the other hand, I recognize that it has a very high cost. Currently, there are others available like Neil Patel, which is much cheaper, but in my opinion it still doesn't measure up to the Ahrefs brand.
How important is social media activity to your affiliate business? How difficult is it with Google's constant updates?
Increasingly, social networks have become indispensable for the dissemination of information. They are very important these days. However, both Facebook and Google are constantly changing the algorithm, which makes it increasingly difficult to get organic traffic. In this case, we can come up with a solution: buy advertising for better results.
Google is constantly updating its algorithms. Put yourself in Google's shoes – what can we expect in your next update?
You'll never really know what new updates Google will bring. However, and according to Google's "history", it has been giving importance to the quality of the content. So, I think Google will continue to give more importance: simple, direct and in the educational sense possible. I suppose long articles with very exhaustive explanations won't be very successful.
What does it take for an affiliate business to thrive?
Lots of patience, dedication and belief that the project can work.
What are your predictions for the future of the segment?
The future will be very positive. Internet access is getting easier and wherever you are available to use it. People just need a cell phone! Thus, the number of potential players will increase. The important thing will always be to make educational content with high quality.
What is your approach in the early stages of a new partnership?
Trust is the key.
Have you been to any SiGMA event? SiGMA Europe, Africa, Asia or the Americas – which of these four exhibitions would you most likely put on your 2022 agenda?
In 2021, I was in Malta, a SiGMA event for the first time. I really like the country, the event and all the elements involved. From conferences, from conviviality, to the ease of exchanging contacts. It was very well organized and I will definitely be there next time. For 2022, I would like to participate in events mainly from SiGMA Europe.
Tell us a little about yourself – after all, business is done with people, not just companies! Your hobbies, favorite book, favorite quote, if you like games, etc.
When I'm not working, I like to watch sporting events in particular, football. To stay in shape, I like to run and go to the gym (most recently). The quote I prefer "May the losers never know each other" is a characteristic phrase of Portuguese paratroopers.