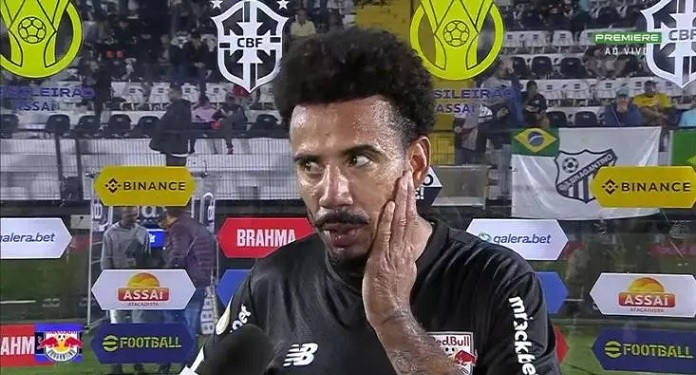 The Brazilian Football Confederation (CBF) covered the brands of the bookmakers that compete with Galera.bet in the matches of the 5th round of the Brazilian Championship.
The action took place due to a court ruling, as the betting sector company obtained a limit in the 30th Civil Court of Rio de Janeiro, claiming breach of contract in some properties of the tournament, which include the entrance porch and the backdrop of the interviews before and after games.
If it did not take this measure, the CBF would have to pay a fine of 200 thousand reais per game. Galera.bet states that it has an agreement signed in 2021, valid until 2024, which ensures exclusivity in these properties in all matches of the Brazilian Championship.
However, from the 3rd round of the national competition, competing brands, such as Betano, Betnacional and 1xBet, appeared in the same properties.
According to the MKT Esportivo website, the CBF is mobilizing to appeal and try to overturn the injunction. There is still no information about the sequence of sponsorship by Galera.bet.
Trouble between Galera.bet and CBF
A recent lawsuit was filed against the CBF. The applicant for this action is the betting site Galera.bet, which is the main sponsor of Série A do Brasileirão. The allegation is that the CBF violated an exclusivity clause in advertisements for the tournament.
As an official sponsor of Serie A, Galera.bet has several commercial rights, such as the display of its brand in advertising pieces, such as the entrance porch, the ball totem and the backdrop for player interviews.
The exclusivity clause, common in contracts of this type, prevents the presence of competing brands in these properties, however, the CBF has been failing to comply with this clause. The process includes images that prove the display of three other bookmakers – Betano, Betnacional and 1XBet – in the entrance porticos and in the interview backdrops.