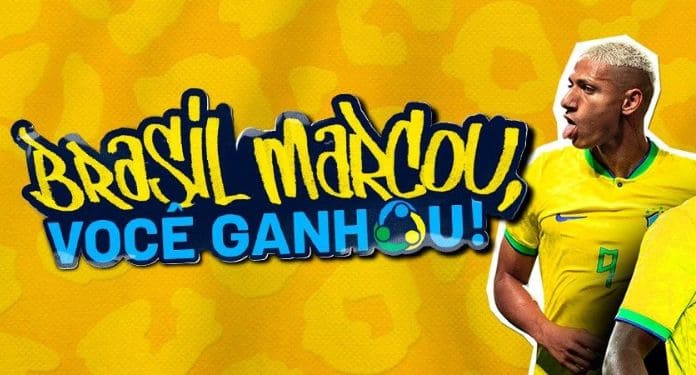 The newest promotions on Galery.Bet are already live and promise to make fans even more excited about the World Cup. During the competition, for each goal scored by Brazil and each goal conceded by Argentina, the betting platform will give BRL 5 in betting credits to participants. The action, which is already on the air, will kick off in the match this Tuesday (22) between Argentina and Saudi Arabia.
To participate is simple. All you have to do is be registered atgalley.bet and place a bet of at least BRL 20 in any pre-match market on the matches played by Brazil and Argentina in the World Cup. The day after the match, the user receives a free bet worth BRL 5 for each goal scored by Tite's team and for each conceded by the Argentines.
"The World Cup is football's greatest moment. We've all been waiting for this moment, andgalley.bet wants to make fans even more excited. Therefore, nothing better than rewarding the goals scored by Brazil and conceded by Argentina. It's a way for the fans to have a chance to win even more by rooting for our team and giving the Argentines that dry", said Ricardo Rosada, CMO of Galeda.Bet.
Check below the dates of the games of Brazil and Argentina:
1st Round:
11/22 – Argentina v Saudi Arabia 24/11 – Brazil vs Serbia
2nd Round:
26/11 – Argentina vs Mexico 28/11 – Brazil vs Switzerland
3rd Round:
11/30 – Argentina vs Poland 2/12 – Brazil vs Cameroon
About Galera.bet
Galera.Bet is one of the main bookmakers in the country. Sponsor of great teams, such as Corinthians, and Brasileirão Série A, it invests heavily in the domestic market.
Sport Galera Bet recently signed a sponsorship agreement with the Brazilian Basketball Confederation (CBB) to print the front of the t-shirts of the main national teams, both male and female, and the 5×5 and 3×3 teams (also male and female). feminine).
The bookmaker is also sponsor of the men's and women's Brasileirão Série A, in addition to the men's and women's teams of Corinthians, and the MRV and Allianz Parque arenas.