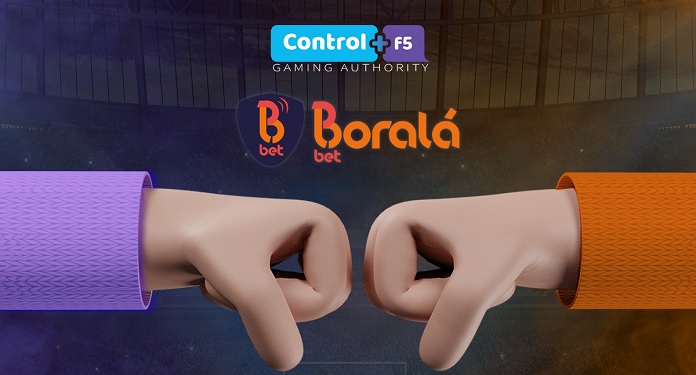 A new sports betting and gaming site partners with Control+F5 Gaming. Boralá Bet is a sports entertainment platform that is expanding in Brazil. The company's CEO comments on the company's prospects and plans for action in the market:
"We are now taking our first step of many other strategies that we will develop. We arrived at the market never to leave. The public has long wanted to have a site like Boralá Bet available, and here we are! We will bring our users much more than simple sports betting. We are an entertainment site where the young audience will have a lot of fun and have the possibility to earn profits too".
Boralá Bet is a complete site
The Boralá Bet platform is developed within the strictest standards, taking into account the latest technology, security and the best interactive customer experience. The site has a complete sportsbook, which offers the best quotes on sports such as football, basketball, boxing, volleyball, American football, Formula 1 and much more.
The site is internationally licensed and operates in accordance with international rules and laws, offering its user all the necessary security and credibility that the Brazilian public deserves. The client also finds different games such as poker, blackjack, baccarat, roulette, virtual games and much more.
Boralá Bet plans several marketing actions such as attractive bonuses and promotions, publicity actions, interaction channels with its public and much more. The house also provides customer support via chat, with all the expertise and speed that the Brazilian public requires.
Control+F5 offers a service hub for game operators who want to thrive in Brazil
Asked about the reasons that led the company to decide to join forces with Control+F5, the company's CEO mentions: "We decided to continue with Control+F5 for the simple reason that we trust the work and people involved in this company, and that together with our operation, we will certainly achieve great things in this market".
Control+F5 Gaming is a pioneer in the national market by offering a series of services to operators who want to operate in the gaming sector in Brazil, safely and successfully. The solutions are complete, ranging from planning to the development of the entire operation necessary for national and international gaming companies.
Control+F5 Gaming's services cover areas such as Training of Professionals specialized in games, 360º Marketing, Customer Service, KYC Compliance, Software Development, Market Consulting, Human Resources, Legal Advice, Administration and Accounting.