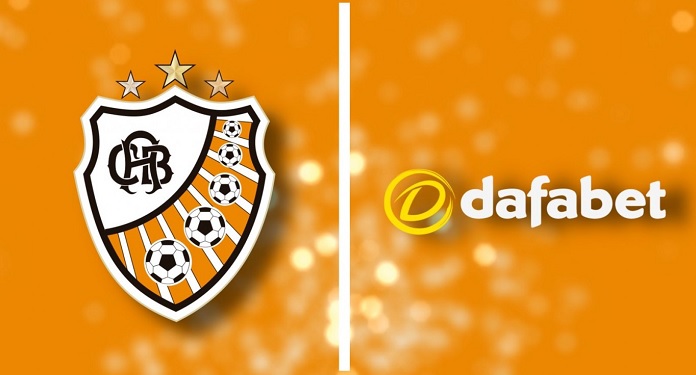 The Carlos Barbosa Futsal Association (ACBF) recently announced another sponsor. Starting this Monday, the 18th, the betting site Dafabet will have its brand stamped on the back of the team's traditional orange shirt.
The debut on the court will be in the game of the National Futsal League (LNF), in the game between ACBF and Marreco. According to an official note, this agreement will not be restricted to the insertion of the brand on the shirt. The team and operator will hold numerous fan-exclusive promotions throughout the season.
The president of the ACBF, Luir Marciano Sheibel, celebrated the arrival of another sponsor and believes that this union will result in good results for the team and its fans. "We are very honored to be the first futsal team to have a partnership with Dafabet, a company that sponsors major world sports teams," he said.
"It is a project that has everything to be a success. It's another strong mark on our shirt, whose strength will help us in the pursuit of our goals. We hope that our fans welcome the new partner generating good results. It will be a sure bet", added the president of the ACBF.
Kasper Trier, Executive Director for Brazil and Latin America at Dafabet, commented: "Dafabet is proud to partner with Carlos Barbosa and be part of his fantastic history. At Dafabet, we work to give our customers the best odds and the best betting service."
Trier added: "We continue to intensify our commitment to the sport and its fans, while expanding our range of offerings in Brazil. We look forward to starting working together with the ACBF and its fans and making this partnership a great success."
John Cruces, Global Head of Sponsorship at Dafabet, also commented: "Continuing with the expansion of partners around the world, we are very happy to enter Futsal by sponsoring the most successful Brazilian team in this sport. We wish the ACBF all the luck in this new season."
About Dafabet
Dafabet is one of the leading global online gaming sites, offering a fully integrated sports betting platform and an online casino featuring some of the best gaming products currently available on the market.
In addition, the company has been highly visible in sports sponsorship deals in a number of sports, especially football, in recent years it has maintained agreements as the main sponsor of several clubs in the top leagues in England and Spain.