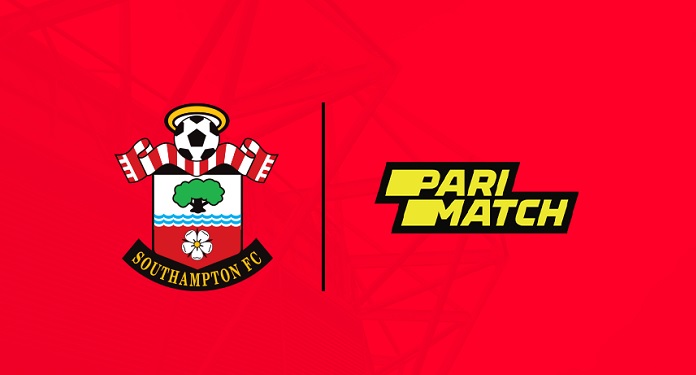 Southampton Football Club has announced Parimatch as its official betting partner for the 2021/22 Premier League season. The sports betting brand, which was formed in 1994 and now operates in several countries around the world, will gain visibility in the club's stadium on official match days.
Parimatch Tech uses state-of-the-art solutions and an innovative approach to provide the highest quality betting products and gaming experience to its customers. The betting brand has partnered with the English team to attract new customers in the UK and Europe.
Sarah Batters, Director of Marketing and Partnerships at Southampton Football Club, said: "We are delighted to welcome Parimatch Tech as our new commercial partner. Parimatch shares our club's values ​​of being ambitious and forward thinking and we look forward to working with them this season."
Roman Syrotian, Co-CEO of Parimatch Tech, stated: "Our expansion based on global sporting propositions is a source of great pride for everyone in our company."
"With the addition of these three great football clubs (Southampton, Aston Villa and Brighton) to our portfolio, we can say that, as of now, 30% of the Premier League shares our values ​​and our spirit. We are happy to partner with these teams and are eager to mutually use the opportunities that these projects present", he mentioned.
Also according to the representative of Parimatch, the company is impressed with the great history of the clubs and hopes to contribute to their success in the coming years. "We are also honored to have Chelsea, Everton and Leicester City on our side, and we can't wait to see our partners on the field, showing their passion for football and, of course, for victory."
About Parimatch
Parimatch Tech is an international product company. Founded in 1994, the brand has grown to become an entertainment platform present on four continents and in more than ten countries. The company's headquarters are located in Limassol, Cyprus, with development centers in Ukraine, Cyprus, Armenia and Belarus.