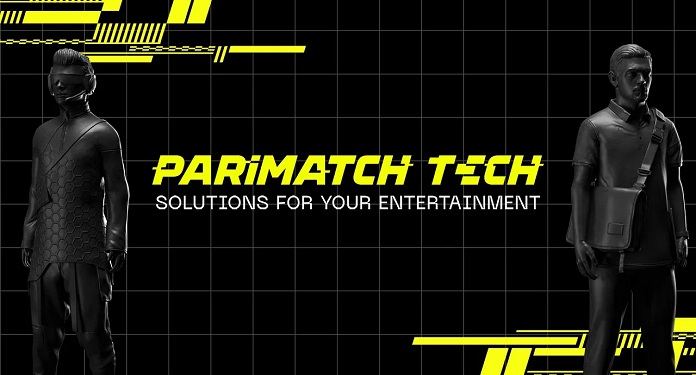 International sports betting company Parimatch is announcing its evolution to 'Parimatch Tech' to sanctify its transition from a traditional betting company to a fully digitized, product-focused technology business.
The name change is the latest step in the company's long-term technological transformation, which began in 2010, when just 5% of bettors were betting online.
Parimatch Tech is an international company and will continue to promote the well-established Parimatch brand globally while providing technology and marketing solutions to the gaming and entertainment industry.
Company bets on partnerships to expand its business
As the owner and creator of the Parimatch brand, the company is committed to positioning and marketing, securing new partnerships and entering into contracts with ambassadors. The group's move aims to generate brand visibility among partners around the world.
Having already consolidated its leadership position in the Commonwealth of Independent States (CIS) region, Parimatch Tech is expanding into other markets with partners in Ukraine, Cyprus, United Kingdom, Kazakhstan, Tajikistan, Tanzania, Kenya and Nigeria, as well as other countries in Europe, Asia and Oceania.
"Parimatch Tech will continue to invest in established and emerging markets, partnering with local businesses and entrepreneurs to create new employment opportunities and strengthen and expand existing offerings," said Roman Syrotian, co-CEO of Parimatch Tech.
Syrotian added: "Each market is unique, so our teams adapt platforms to local user preferences, economic conditions, and gaming market rules and regulations."
Maksym Liashko, co-CEO of Parimatch, also spoke: "Becoming Parimatch Tech is a natural step for us as a company, it formalizes and reflects our technological transformation. It is a sign of the maturation of our company internally, and we are pleased to share this news with the public and with our partners".
About Parimatch
Founded in 1994, the brand has grown to become an entertainment platform represented on four continents and in more than ten countries. The company's headquarters are located in Limassol, Cyprus, with development centers in Ukraine, Cyprus, Armenia and Belarus.
Parimatch Tech promotes the brand through a vibrant team of brand ambassadors. The list includes UFC stars Conor McGregor, Petr Yan and the Shevchenko sisters. The company has also signed agreements with prominent clubs such as Juventus, Leicester and Everton and works with several sports federations.
In addition, Parimatch Tech is actively developing its eSports offering, offering eSports fans a wide range of betting events. Therefore, the company sponsors the eSports organization Virtus.Proa and counts on the stars, Daniil 'Zeus' Teslenko and Marcelo David 'Сoldzera' as global ambassadors.