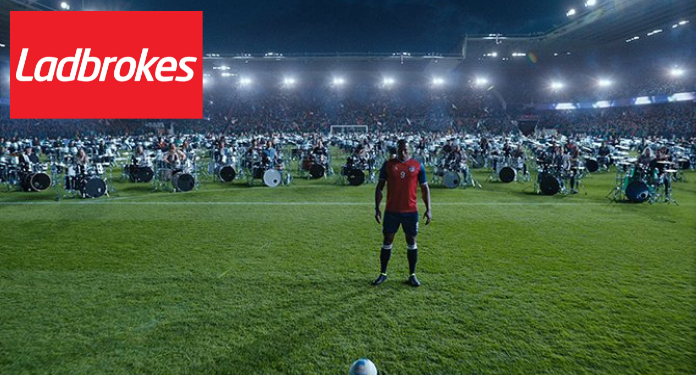 The Ladbrokes campaign is a 60-second television advertisement to celebrate "the excitement that football brings to fans and viewers", which will be launched during the Champions League final this weekend at BT Sport.
Ladbrokes also says that before the release, there will be several teasers running through Sky Sports and that the film will also be announced on social media, radio and the press.
The advertisement will be the first project created by Neverland, the creative agency designated by Ladbrokes in March.
It took 190 drummers, 200 extras and drone footage, motion capture and visual effects.
The campaign is also expected to include activations across the country to raise awareness of the effects of the pandemic on the live entertainment sector.
For example, to support the music industry, Ladbrokes has partnered with #WeMakeEvents, an industry collective that has sensitized more than 700,000 professionals to the challenges they face.
A recent survey conducted by the collective found that a third of employees have already left the sector to find a more stable source of income.
Ladbrokes and Neverland
Ladbrokes Coral Managing Director Dominic Grounsell said: "For many, this year's European Championship will be the first live entertainment experience that they will enjoy together with friends, family and other fans."
"This innovative campaign brilliantly captures the expectation that spectators will feel during the tournament. We have launched hundreds of skilled and experienced drummers to portray the tension that fans will feel during the key moments of a match and we are very excited about the way it is going. campaign celebrates the unparalleled joy, excitement and anticipation that only live entertainment can bring, "concludes Grounsell.
Neverland founding partner Jon Forsyth added: "We love every minute working with Ladbrokes to do this campaign. It's a big party, busting the roof, jumping on the couch, bringing the summer extravaganza! Enjoy it."