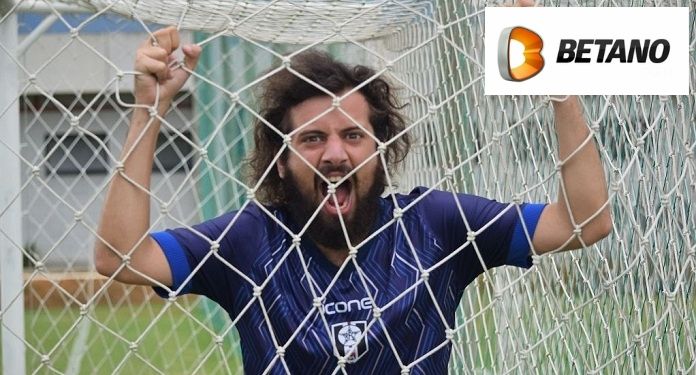 The series "Um Dia …", starring Lucas Strabko, Cartolouco, closed a sponsorship with Betano, bookmaker. The company became an official partner of the series that will show in eight episodes several experiences involving different professions from the world of football.
"I am very happy with the arrival of Betano as our newest partner. Seeing that the company has bet on the success of the series and has joined us is too cool! We are going to create very cool things together", exclaimed Cartolouco.
The content produced by the agency 213 Studio, is being made available on the channel "Cartoloucos" on Youtube. So far, the channel has surpassed 400 thousand subscribers and is approaching 20 million views.
The first three episodes have already registered 2.4 million views and the fourth, which portrays Cartolouco's discovery of his infection by COVID-19 and the risk of losing the chance to act professionally at Resende, has surpassed 300 thousand views.
Among the functions presented are wardrobe, ball boy, makeup artist, masseuse, member of the technical committee and perhaps, football player. After all, Cartolouco was officially registered by Resende and can play the Campeonato Carioca.
"The series has several facets. One of them is the common dream of many young people to be a football player. In addition, it also highlights roles played by professionals behind the scenes that are essential to the game and that, many times, are not noticed by the public. The entry of a company like Betano is the incentive for us to move forward ", said Bruno Sousa, from 213 Studios.
Betano representative details reasons for partnership with Cartolouco
Betano's marketing director, Panos Knostantopoulos, detailed the company's intention to join Cartolouco and valued the results already recorded. "We are extremely happy to have Cartolouco in Betano's team of digital influencers. He is a phenomenon on the web and his channel generates funny and engaging content that interacts with the public," he explained.
He added: "These were the main reasons that convinced us to be partners. We look forward to seeing Betano together with Cartolouco in the Campeonato Carioca, just like the other activations that we will do together throughout the partnership".
After working in Globo's sports journalism sector and participating in the latest edition of the reality show A Fazenda, by Record, Lucas is betting on the development of his character, Cartolouco, and this connection with the bookmaker is a positive sign for the sequence of the series that is projected for a second season with a surprising ending.
"Betano's work is very cool! When I was introduced to the company, they told me that sports betting was developed to be fun and not a job. It caught my attention. It is a company with a very cool mindset for generate fun. I am very happy for the partnership! ", he concluded.