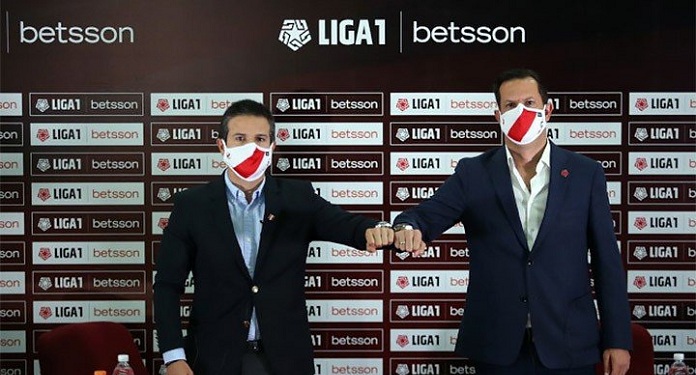 Bettson will sponsor the main football championship in Peru, which will bear the brand name: 'Liga 1 Betsson'. Last year, the bookmaker had already been a partner in the tournament, but has now signed a contract granting it the league's naming rights for two years, after 22 years in which that privilege belonged to the telecommunications company, Movistar.
"This alliance with the Football Federation of Peru (FPF) is a historic step. Being part of the first division of professional football is an achievement that fills us with pride, and also implies a responsibility that we take with joy," said the CEO of group, Jesper Svensson.
"Since 2020, we have learned. Although there is no crowd at the stadiums and, therefore, there will be difficulties with physical activations, we are a 100% online platform and this audience has moved to TV ", added Svensson about the experience gained from last season.
FPF commercial manager Benjamin Romero also said: "It is very important for the League that a brand as relevant as Betsson joins us as the main sponsor and that the Peruvian tournament changes its name to Liga 1 Betsson this season. This encourages us to continue the work and add value to the growth of the national sports industry ".
Currently, Betsson is among the top three digital bookmakers in the country and this, according to Svensson, motivated the decision to close the deal: "We have the country's number 1 league and our goal is to be number 1, that's why we are also making this bet ".
Betsson bets on Peruvian football, but seeks opportunities in other LatAm countries
Under the agreement, Betsson will have exclusive rights over all competition assets, such as logos, balls and platforms. The company guarantees that it will emphasize marketing issues on social networks and broadcasts, without neglecting the actions to promote responsible gambling.
There is no doubt that sports betting is advancing across the continent with surprising speed and attracting the big brands in the market as regulation advances. Colombia, for example, legalized the activity in 2016 and today, with more than 17 companies in the industry, it had a 73% year-on-year increase.
Although the pandemic has shaken business, for Svensson the development of the digital entertainment market was "natural, because in the world when there are limitations and people stay at home they are still looking for fun. During the pandemic this digitization is being faster and advances to betting and different businesses ".
The CEO of Svensson stressed that his brand has always been linked to the sport, sponsoring the Swedish hockey league and football teams with global repercussions like Inter Milan. "In Peru, Liga 1 is very important. It is the first bet in Latin America, but we are evaluating opportunities in other countries in the region. For example, in Colombia, Brazil, Argentina and Chile ", he concluded.