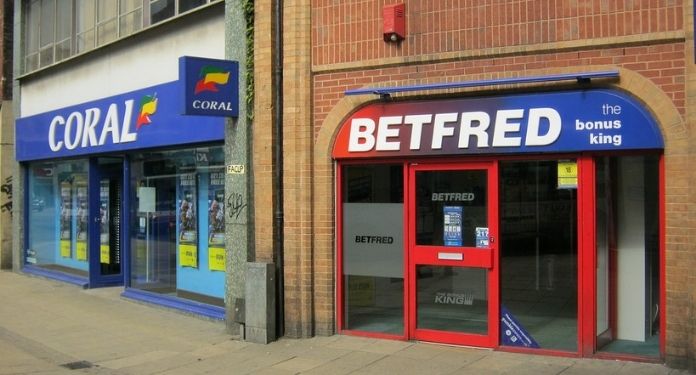 Bookmakers in England are due to reopen on April 12, with adult gambling centers, bingo halls and casinos scheduled to reopen on May 17, according to the UK government's plan to resume the economy.
Prime Minister Boris Johnson announced a "plan to eliminate the blockade" in Parliament, with a gradual reopening starting on March 8. The schedule did not include any specific mention of betting shops, casinos or bingo halls.
However, a Downing Street spokesman confirmed that bookmakers will open in the second phase, that is, on April 12. Other game venues are expected to be included in stage three, scheduled to resume on May 17.
Johnson said that all steps in the easing process would depend on data on the spread of the coronavirus and that there would be at least five weeks between each step. This means that a previous phase being postponed would end with the following steps suspended simultaneously.
Bookmakers ask the government to resume trading along with non-essential trade
All betting and gaming venues in England have been closed since January 5, when a third blockade began. However, many companies have suspended activities for much longer due to regional restrictions.
Last week, the gaming industry body, Betting and Gaming Council (BGC), asked the government for permission for bookmakers and casinos to return at the same time as other similar businesses.
"Bookmakers must be allowed to reopen along with other non-essential stores," said the agency. "Last summer, when most of the betting businesses were able to open, they showed that they have the best hygiene measures compared to any other establishment to protect customers and employees."
The organization pointed out that "likewise, casinos are eager to help England get back on its feet. The night economy suffered a severe blow during the pandemic and the very heavy restrictions, including the 10 pm curfew, made the situation even more desperate for many companies ".
However, Johnson stressed that this reopening schedule would be a "one-way street", with the aim of not reinstating restrictions once they are lifted.
Although the rules apply only to England, the Prime Minister stressed that his government is working closely with the governments of Scotland, Wales and Northern Ireland to relax the measures.