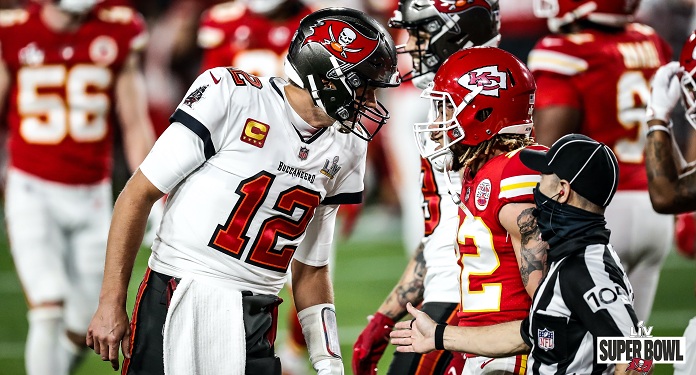 Bets on this year's Super Bowl in the state of New Jersey, in the United States, totaled $ 117.4 million, an increase of 116% over 2020.
Preliminary statistics from Atlantic City casinos and racetracks show that Super Bowl 55 bets between Tampa Bay Buccaneers and Kansas City Chiefs resulted in a $ 11.3 million win for state bookmakers.
New Jersey's figures include 12 retail services and 21 mobile betting apps, compared to last year's 10 bookmakers and 19 online operators. In 2020, the stakes reached $ 54.3 million, with operators losing $ 4.3 million in the Super Bowl when the Chiefs defeated San Francisco 49ers.
New Jersey betting companies handled more than $ 6 billion in 2020, with revenue reaching $ 399 million. In addition, the state has accumulated about $ 50 million in tax revenue with the sector over the past year.
The market reached an all-time high of $ 996 million in December 2020, the fifth consecutive month in which New Jersey broke a national record.
Since the United States Supreme Court lifted the ban on sports betting in the United States, several states and the District of Columbia have come to legally offer the practice and other parts of the country are mobilizing to approve the segment in the coming months.
Super Bowl 2021
With Tampa Bay's victory last Sunday, Tom Brady has achieved a feat: no franchise in NFL history has more title than the 43-year-old quarterback. He became seven times champion after leading the Buccaneers to glory against the Chiefs, by the score of 31 to 9, at the Raymond James Stadium in Tampa.
The aide of the President of the United States, Joe Biden, confirmed that he will receive the NBA and NFL champions: Los Angeles Lakers and Tampa Bay Buccaneers, respectively. But, the traditional reception will occur only when the country is in a safe situation and with the pandemic under control.