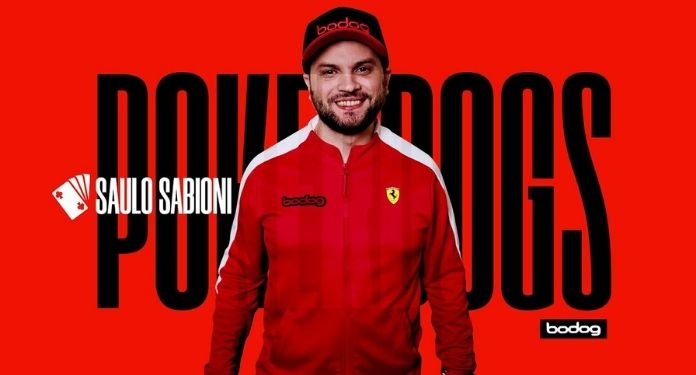 Poker is a sport of mental skill acclaimed around the world for its complexity and passion. All this feeling that has surfaced by the practitioners overflows to the point of attracting more and more followers. But the key point is: how to learn or improve your game?
What methodologies to follow and where to start developing techniques to play better and better? Bodog, one of the most popular online gaming and entertainment sites in the world, resumes its Pokerdogs Webinar project with 12 lessons throughout the year for anyone looking to become a better player.
Bodog's goal with Pokerdogs is to bring in a variety of sports professionals who can offer and share vast knowledge related to the most diverse topics in poker. They will share with the subscribers, methodologies, concepts and formation of logical, strategic and mental thoughts.
Democratic, the Webinars add and offer a much clearer scenario for those who want to start in the sport. For the more advanced, Webinars help players to raise their level to a point never before reached.
The first two classes will be taught by professional player and consultant Raphael Vitoi. With more than ten years of poker experience, and seven in the professional scene, Vitoi provides services to the main Brazilian poker players and teams. He has toured the Brazilian and international circuit, including BSOP Argentina and EPT Barcelona, ​​both in 2018.

Raphael also collects several successful jobs in the area of ​​education and mentoring for hundreds of students and has, in his curriculum, the technical direction of the Evolution Poker Team (one of the first Professional Poker teams in Brazil), from Like a Boss, the MRJ Poker Team, among other projects.
"I try to teach people to understand the reason for things. Mistakes happen and it is absolutely common for us to face difficult decisions, but there is always a methodology behind poker. After all, we play a sport of skill. Everyone needs to have knowledge to evolve," comments Vitoi. The first class will be about EV (Expected Value) and Equity: Game vs. Sport of Skill. Mathematical and probabilistic concepts will be addressed.
At the end of the class, it will be possible to know exactly how much your hand in the game should earn monetarily in the long run, in addition to understanding how this mechanism is consolidated as one of the fundamental concepts of Poker.
Want to know more? Access the link below, sign up and receive the link to the class, live, which takes place this Wednesday (24), starting at 18h.
Pokerdogs Webinar, with Raphael Vitoi
Theme: Mathematical and probabilistic concepts of Equity and Expected Value When: Wednesday, March 24 Opening hours: From 18h Registration link: https://pokerdogs.com.br/webinar-raphael-vitoi-2 Cost: Free
About Bodog
Founded in 1994, Bodog is a giant in the international betting market. Offering an optimized and intuitive version, the platform has a much faster navigation, in addition to new markets and sporting events.
A complete website that offers sports betting, poker and casino. Beyond a sports betting website, Bodog is a brand with credibility and reliability. In 2019, the brand was an official sponsor of major events, such as the Copa do Brasil and Copa Sudamericana.