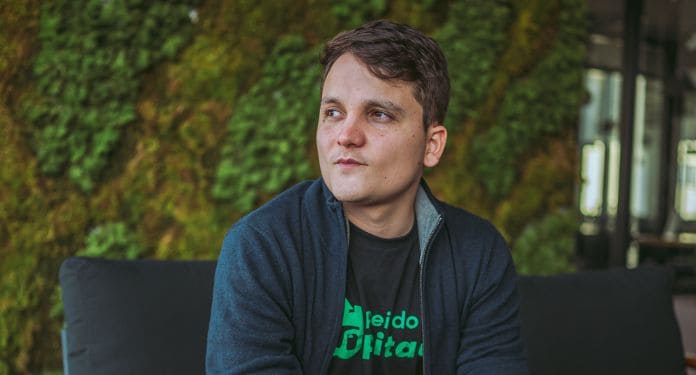 O Rei do Pitaco, the leading daily fantasy game platform, reached the mark of BRL 100 million in prizes distributed. In all, more than 110,000 people have been awarded since 2019. The biggest prize was given to the champion of this year's Você Milionário League, who pocketed BRL 1 million, and another BRL 500,000 was distributed among the best placed. In general, the values ​​of the prizes depend on each League, which reward the player who scores the highest.
User points vary according to the performance of each athlete in a football match and follow specific criteria such as correct passes, discipline, goals scored, among others.
According to Mateus Dantas, CEO of Rei do Pitaco, this number was reached due to the engagement of users with the leading platform in daily fantasy game and that every day gains more the preference of football lovers.
"We reached a great milestone for the King of Pitaco: R$ 100 million in prizes distributed. This is the result of the extraordinary work that has been done so far, with a relentless pursuit of making the experience of football fans even more complete. It's no wonder that our user base grows every day", highlights the CEO.
Sporstech, which has just announced the young Endrick as brand ambassador in Brazil, continues to invest in product development to consolidate an even larger user base and a growth of over 350 times since its foundation. Last year, the platform already promoted more than 22 thousand leagues in 26 national and international championships.
In addition to having recently received the RA1000 seal from the website Reclame AQUI, the main recognition for excellent service and commitment to after-sales consumers. And also the achievement of ISO's 37,301 (transparency), 37,001 (Money Laundering, Anti-Bribery and Corruption Prevention System), 27,001 (Information Security) and 9,001 (Quality Management in Processes) audited and approved by the International Organization for Standardization.
About Rei do Pitaco
Rei do Pitaco is a leading daily fantasy game platform through which users build lineups with players from professional football leagues and score according to the statistical performance of these athletes in real-life matches.
Unlike competitors, Rei do Pitaco users compete for prizes at the end of each round. Sportstech was founded in 2019 with the central purpose of bringing more fun and entertainment to the lives of those who love sport.