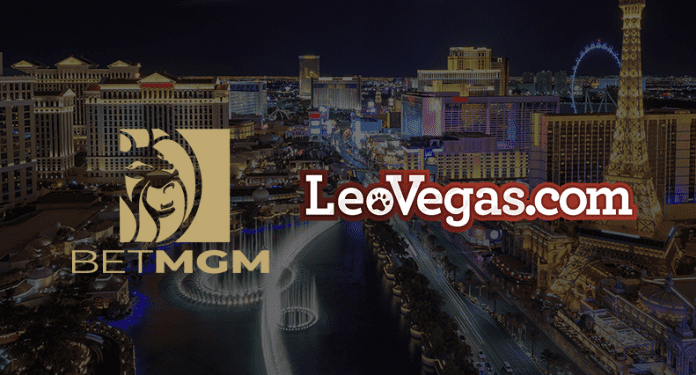 MGM Resorts International has approached completion of the LeoVegas acquisition after announcing that its tender offer for the operator's shares was accepted by 96% of its shareholders at a price per share of SEK 61.00.
The price per share is equivalent to a total tender offer value of approximately US$604 million, and liquidation of the shares is expected to commence on or around September 7th.
In May, MGM declared plans to acquire the Swedish online gaming company in a $607 million deal with an offer 44.1% higher than LeoVegas' closing price of SEK 42.32. And, it received the necessary government authorizations for the recommended public offering in August.
"Joining forces with MGM Resorts is a huge win for LeoVegas and we are excited to begin working with our new teammates to build on the work we have been doing for the past 10 years," commented Gustaf Hagman, CEO of LeoVegas Group.
"MGM Resorts is a premier gaming entertainment company and we look forward to leveraging their expertise to further our long-term strategic goals," added Hagman.
LeoVegas was founded in 2011 by Hagman and Robin Ramm-Ericson and is licensed in nine jurisdictions, primarily in the Nordic countries and the rest of Europe. So far this year, the operator has generated $395.2 million in revenue and $46.2 million in adjusted EBITDA.
MGM Resorts has once again highlighted why the acquisition of LeoVegas provides an opportunity for the company to produce "a global online gaming business at scale".
The operator noted that the acquisition offers "strategic opportunities to accelerate growth and product offering", an "experienced online gaming management team and superior technological capabilities", and a "commitment to continued profitable growth".
"The completion of this transaction marks an important milestone for MGM Resorts as we continue to pursue our strategy of growing our gaming footprint around the world," added Bill Hornbuckle, CEO and President of MGM Resorts.
"We look forward to welcoming the LeoVegas team and are excited to begin working with them to grow our global digital gaming business and maximize the full potential of our omnichannel strategy."
LeoVegas is also registered as a gaming operator in the Canadian province of Ontario. It offers casino, live casino and betting services under the LeoVegas and Royal Panda brands.