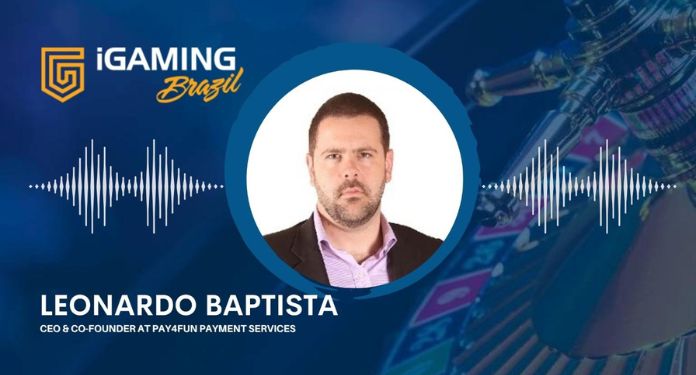 The iGaming Brazil team had the opportunity to conduct an exclusive interview with Leonardo Baptista, CEO and Co-founder of Pay4Fun, one of the most recognized payment companies in the gaming and betting industry.
Pay4Fun recently announced that it reached the milestone of 300 integrated sites, something that reinforces the excellent work that the company has been doing in recent years, positioning itself as a leading organization in the market.
Leonardo comments on this great milestone at Pay4Fun: "I think [this] is a consequence of doing the right job. We've always done everything as correctly as possible and the market is concerned about it."
"This has led to our success with a 100% growth year on year. Today we are very happy with our 313 partner sites and [this number] only grows", adds Leonardo.
The businessman also commented on his vision of the regulation of gambling in Brazil: "I understand that we have never been so close. The regulation will come out, because it has a very strong political weight for the current government".
Leonardo also talks about Pay4Fun's participation in the Brazilian iGaming Summit (BiS) 2022: "For us it is always a pleasure to be involved with BiS. Being part of this event as one of its organizers is something phenomenal".
Furthermore, Leonardo celebrates receiving the award in the category of Best Payment Company at the Brazilian iGaming Awards: "Winning this award is sensational, because it once again crowns our position in the market as the main payment method in Brazil for companies that want to work seriously".
Watch below the exclusive interview with Leonardo Baptista, from Pay4Fun