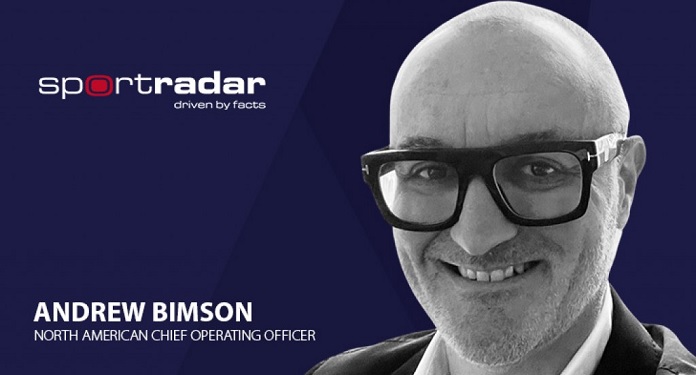 After serving in executive roles at Bloomberg, Andrew Bimson has been appointed to the newly created role of Chief Operating Officer of Sportradar's North America division.
He will report to North America CEO Arne Rees and will be responsible for the growth of Sportradar's three core business areas: betting and gambling, sports entertainment (media solutions) and advertising (marketing services).
Bimson said: "Sportradar is right at the center where sports, data and technology intersect. As a market leader in increasing sports fan engagement, I am excited to join Sportradar and lead our talented teams that are revolutionizing the fast-growing US sports betting and entertainment industry."
Andrew Bimson is a seasoned business executive who joins Sportradar from Bloomberg LP, where he has spent the past ten years in various management roles, most recently as global head of business marketing operations and analytics.
Over the past two decades, he has worked with several Fortune 500 companies and global brands, helping to hit more than $750 million in revenue, boosting their sales, marketing and operational experience with data and analytics.
Sportradar North America CEO Celebrates New Hire
Arne Rees stated, "Andrew joins Sportradar at an important time as the North American market is poised for significant growth and remains a key focus of our company's strategic plan."
Rees added, "Your role in partnering with our leaders to articulate this vision, align teams around it, and create meaningful KPIs to measure our progress will be critically important. I have no doubt his work will impact all of our North American teams and I look forward to letting him meet our talents."
Bimson joins former NCAA executive Jim Brown at Sportradar. Brown was hired earlier this month to take on the role of Head of Integrity Services and Damage Prevention for North America.