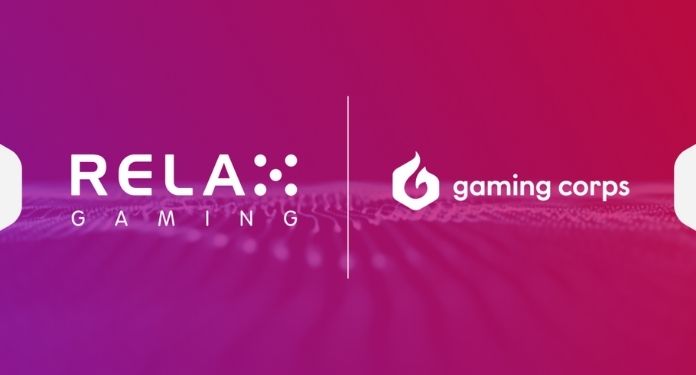 Gaming Corps announced a new partnership with Relax Gaming covering the distribution of all company product lines within the iGaming market.
Several previously signed operators have requested that the Gaming Corps collaboration be distributed via Relax Gaming, which is why this new partnership facilitates a greater pace of integrations and the Gaming Corps' growing market reach.
Commenting on the announcement, Simon Hammon, director of products at Relax Gaming, said: "We are all interested in partnering with studios that offer serious promise – and the Gaming Corps shows just that."
"With a fantastic team spanning multiple development sites, we are very excited to integrate their unique creative content into our platform and give Gaming Corps content the added push and reach it deserves in the key markets we operate in."
Mats Lundin, Chief Commercial Officer, Gaming Corps, said: "I am excited and delighted to be entering into this collaboration with such a renowned and experienced partner as Relax. They will play a key role in our aggressive global expansion."
"Relax Gaming has a vast network and impressive knowledge, and that has made this partnership a priority for me to secure as soon as possible."
"I want to extend a special thanks to Simon Hammon, who soon realized the value of adding the Gaming Corps to Relax Gaming's portfolio. I sincerely hope that our diverse offering and innovation will make this the beginning of a long and successful era." Lundin.
Before signing, Gaming Corp's backend team prepared the integration with the company to ensure the brand could launch the collaboration as quickly as possible. Integration is expected to be complete and available to operators in the next period.
Juha Kauppinen, Gaming Corps CEO, said of the partnership: "By collaborating with Relax Gaming, Gaming Corps can go one step further. agreement we get even broader coverage."
"Relax Gaming is also one of the preferred partners of several operators, which means that we can move forward with integrations that are available to us."
"I also believe that we will see an increase in the rate of new operators as the wide range of aggregator collaborations we can now offer is on par with what the market demands," concluded Kauppinen.